Diversified Members Credit Union Launches CardNavSM by CO-OP Card-Management App
Diversified Members Credit Union (DMCU) has announced the introduction of the new CardNavSM by CO-OP app, which empowers DMCU debit and credit cardholders to manage their cards by remote control from their smartphones or tablets.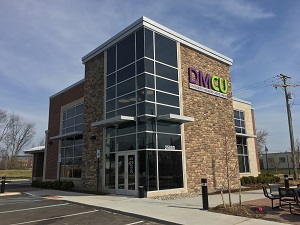 CardNav offers unprecedented, real-time control that adds another level of security to cards by letting cardholders decide how and when their cards can be used, and generating alerts when any types of transactions a member specifies take place. CardNav also enables members to set personal spending limits that help them stay within their budget goals.

With CardNav, members can identify and stop potential fraud from happening. They can now turn cards on or off in seconds, use GPS to restrict transactions to businesses within a designated area, and limit card use to specific merchants or purchases. And they receive real-time, in-app alerts that let them stop unauthorized purchases before they're complete. Members also can receive alerts when they get close to any personal spending limits they have set.

"We are very excited to be one of the first credit unions locally to offer the CardNav service–and it's free to our membership. It works for smartphones and tablets and what it does is provide our members with an extra layer of security and control, which is becoming so much more important," DMCU CEO Kathie Trembath stated.

DMCU members can gain the security and control of CardNav by CO-OP immediately with a download from the Apple App Store® or Google Play™.
Go to main navigation