Internal Fraud a Focus at Compliance Conference Next Month
The new year will find credit union compliance pros facing a variety of new topics, so now is the time to register for the MCUL & Affiliates 2017 Compliance Conference. The two-day event features plenty of quality networking time and takes place Feb. 22 & 23 at the Marriott at University Place in East Lansing.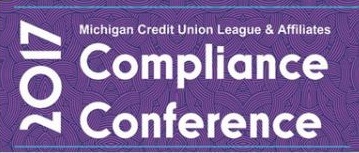 The first day of the conference will focus on a variety of Internal Fraud issues, kicking off with Bryan Callahan, director of forensics and valuation services at BKD CPAs & Advisors delivering a white paper on current trends related to fraud and mitigation strategies. The Association of Certified Fraud Examiner's 2016 Report to the Nation on Occupational Fraud and Abuse estimates that the average organization loses 5% of its annual revenue to fraud. Callahan will offer real life examples of internal fraud, along with ways to use cutting edge technologies to catch fraud early or prevent it entirely.
Other first day sessions include: "Understanding Fraud and Ethics," "Bond Claim Requirements to Best Ensure Payment on Internal Fraud Losses," "Mitigating Payments Fraud and Strengthening Internal Controls" and "Stay Out of the Headlines! Reducing the Risk of Internal Fraud."
Day two features the option of having "Breakfast with the Pros" to discuss best practices and resources in today's regulatory environment. The day then offers sessions such as a "Regulatory Update," "Elder Abuse: Know the Signs, Prevent the Crimes!," "More Than A Board: Leveraging Volunteers to Elevate the Credit Union" and more.
Registration is $310 per person for the full conference; one-day registration is also available for $169 per person. The Compliance Conference was previously offered on consecutive dates adjoining the MCUL & Affiliates Lending and Marketing Conference, which has been moved to March 22 & 23 in Grand Rapids. Watch for additional details.
Go to main navigation