Credit Union Issues Advance During Lame Duck Session
Michigan's 2015-2016 legislative term came to a close late last week.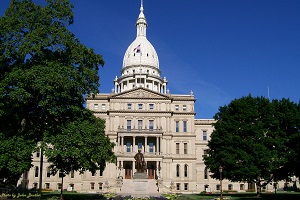 While the legislature's primary focus during the last few weeks of the term involved substantial updates to Michigan's Energy law, three MCUL-supported bills moved through the legislative process. HB 4637-4641 created a regulatory framework for Transportation Network Companies, such as Uber and Lyft, and was presented to the Governor on Dec. 13.
MCUL-supported language remained in the bill, which requires TNCs to notify drivers that they may be in violation of the written agreement with their lessor or loan provider if they fail to secure appropriate or additional comprehensive and collision coverage during the term of the loan or lease. "Patent trolling" is now prohibited under SB 289, which passed the House 107-0 was concurred in by the Senate.
Under this legislation, individuals are barred from making bad-faith assertions of patent infringement. The software boom of the last few decades caused a surge in federal patents, some of which are vague enough to apply to everyday electronic devices (such as ATMs). This in turn has led to companies purchasing such patents and sending a flurry of demand letters threatening lawsuits, in other words "patent trolling."

Lastly, SB 558, 560 and HB 5520, were passed by the House and Senate. These bills will abolish Michigan's dower rights law, which currently entitles a surviving widow to one third of her husband's real property during her lifetime. The legislation will become law effective 90 days after enactment.
Go to main navigation