Michigan Millennial Study Shared at Lending and Marketing Conference
A survey of more than 1,100 Michigan Millennial credit union members, conducted by Member Intelligence Group, explored: their credit union experiences, what they would change about their credit union if they could, their preferences for opening accounts and applying for loans and other important items.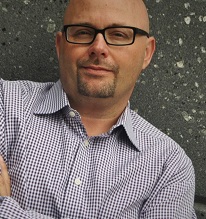 During the MCUL & Affiliates Lending and Marketing Conference being held at the Amway Grand Plaza Hotel in Grand Rapids on Feb. 22 & 23, the survey findings will be shared. Jim Kasch, founder of Canidae Consulting, will be on hand to deliver the session, "Michigan Millennial Credit Union Member Attitudes: A Research Study" to review the insightful information and break down the results on ways Michigan credit unions can leverage this data to deepen connections with Millennial members.
Eighteen industry experts will be on hand covering a variety of information sessions such as, "How to Grow Loans Without Traditional Marketing Efforts," "New Consumer Marketing: From Shiny Plastic to Locally Grown" and "Key Lending and Marketing Strategies for Loan Growth, Profitability and Retention."
Online registration and booking of accommodations through the new passkey integrated hotel reservation system are now open. Registration is $310 per person for the two-day event; one-day registration is available for $169.
Go to main navigation