In Brief...
Credit Union Collection Consortium
The Credit Union Collection Consortium will hold its next meeting on Wednesday December 14, 2016 at OUR Credit Union located at 5625 E. 12 Mile Road in Warren from 2 to 4 p.m. Tom Nance of Lender Systems, Inc. will be demonstrating a GPS-based lending and collection solution called iPAY On-time.
The system reminds members to pay their loan and allows a lender to disable a vehicle if the member fails to make their payment on time. Rob Johnson of Koar Solutions will also present SWBC's Autopilot pay-by-phone product. This is an opportunity to get a close-up look at both products and discuss their effectiveness with peers. Attendance is free and all lending and collections professionals are encouraged to attend. For directions, please contact Bryan Crampton at 248-549-3838, ext. 334.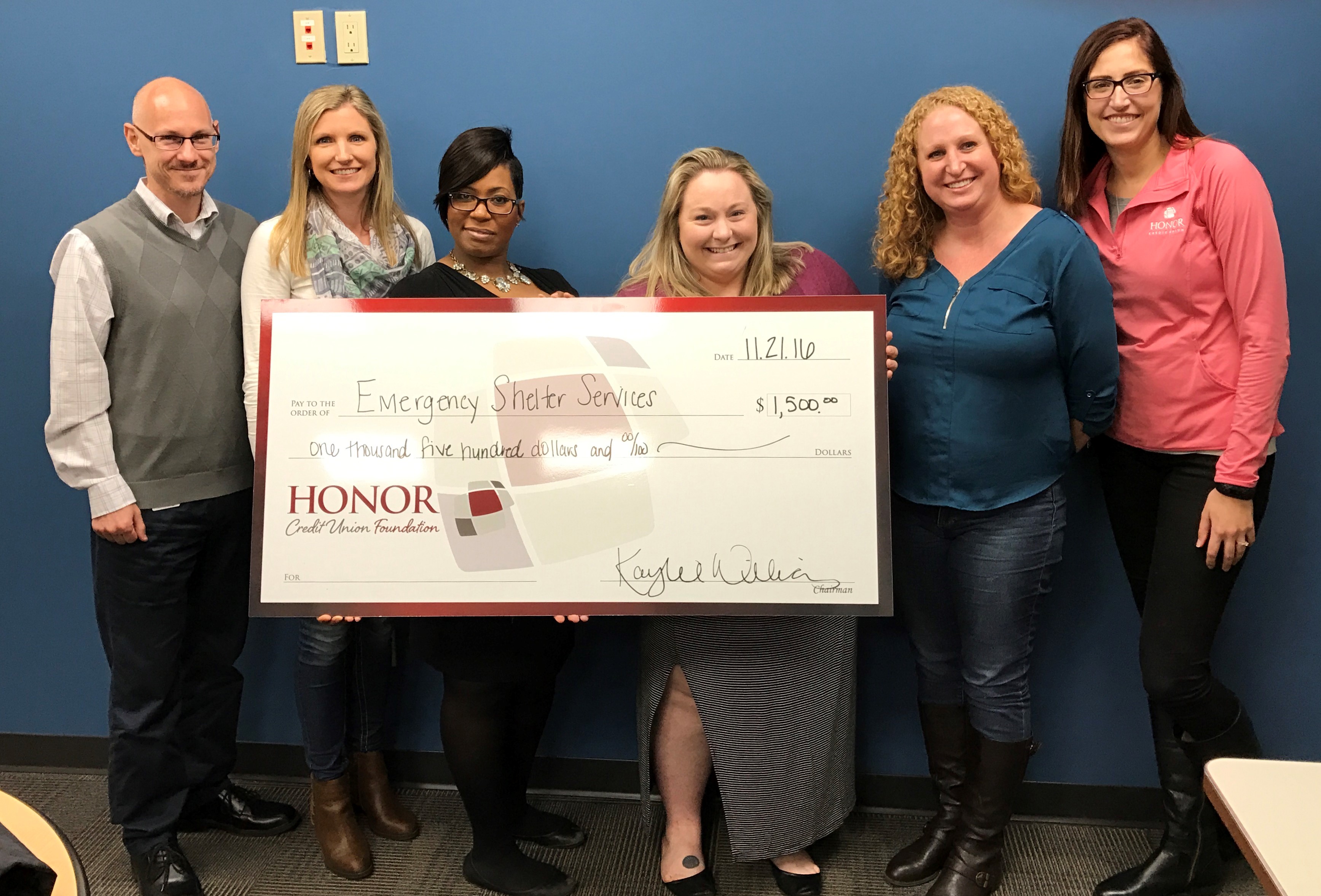 Honor CU Foundation Awards $1,500 to Emergency Shelter Services
Emergency Shelter Services, Inc. has a never-ending mission to end and prevent homelessness in Berrien County. It's a task that requires many hands. Honor Credit Union Foundation is proud to show its support through a donation of $1,500 to help Emergency Shelter Services provide shelter and teach essential life skills to families and single parents with children in need.
Emergency Shelter Services not only provides shelter for families and single parents with children in need, but the organization also assists in finding them permanent homes. Also, Emergency Shelter Services helps tutor children at a learning center that is managed by Berrien County ISD. Emergency Shelter Services also provides life skills classes on various topics, including choices, self-esteem, parenting, budgeting, nutrition, and physical health.
If you or someone you know is in need of help from Emergency Shelter Services call 269-925-1131. You can also give them a call to learn how to become involved through volunteer work as the organization is always looking for helping hands.

MCCU Donates to Walters Elementary School through Mini-Grant Program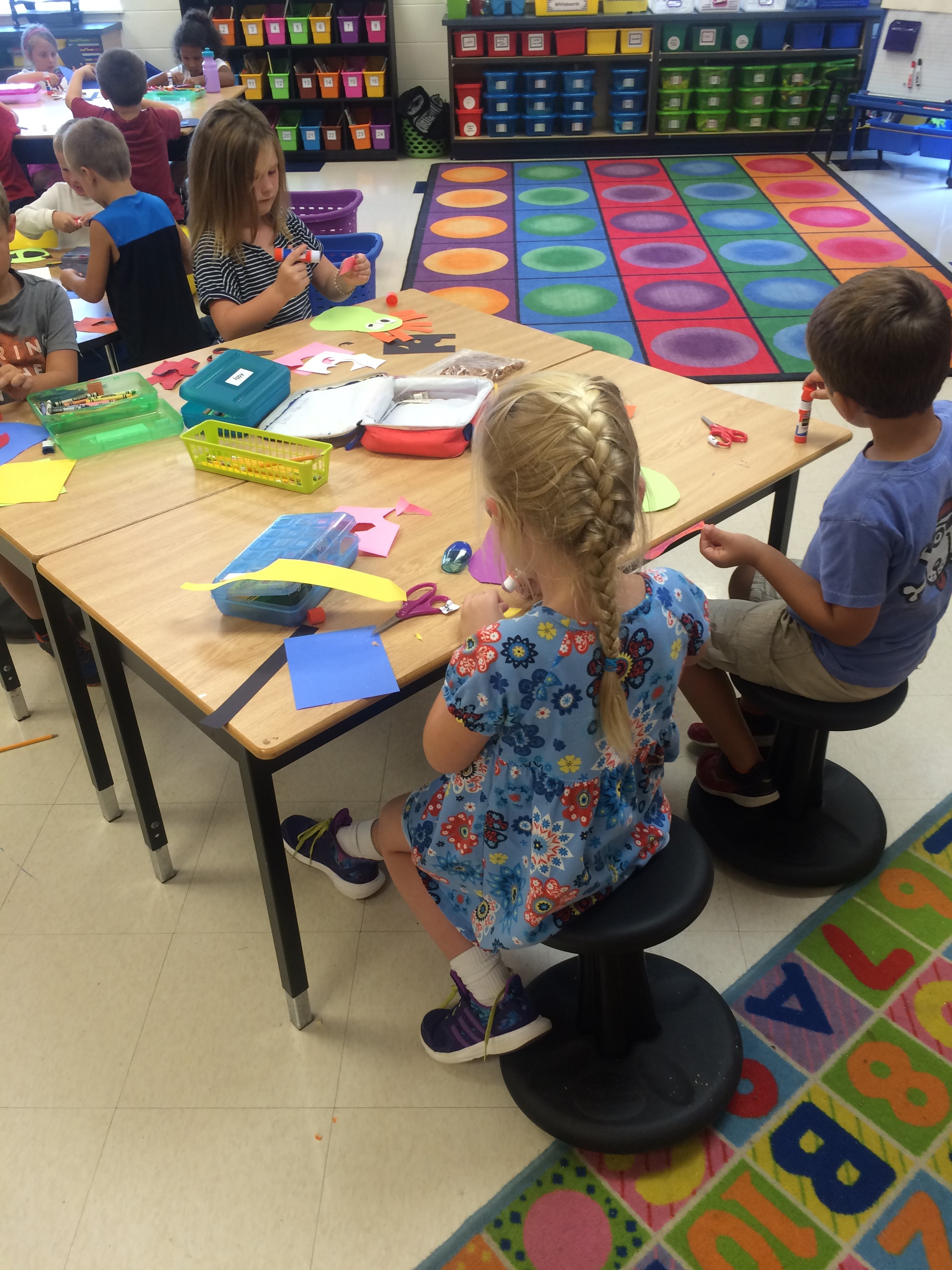 Marshall Community Credit Union recently made a donation of $400 to Walters Elementary School first grade teacher, Marcie Hydrick, through their mini-grant program. Ms. Hydrick submitted the application stating that the funds would be used to purchase flexible seating for her students. "This includes a rug for my classroom, lap tables, yoga balls, and sensory cushions" said Hydrick.
"Every year, the expectations continue to rise" continued Hydrick. "Expectations for my first graders have grown immensely, which does not allow for free time and movement they once were able to do. We know children still require movement throughout the day, and it increases their focus," states Andrea Tucker, MCCU's Financial Education Coordinator. "Rather than my students sitting in hard chairs all day, I plan to use different seating options that will best help them learn," Hydrick said.
"With the funds from our mini-grant, we hope Ms. Hydrick's students are able to focus more, enjoy learning and have independence and success in her classroom," said Tucker.
MCCU's mini-grant program is available for teachers, administrators and school staff at any of their partner schools (those that participate in the credit union's CU In School program, an in-school, student run credit union branch). Participating schools include Mar Lee, Marshall Academy, Marshall High School, Marshall Middle School, Walters, Hughes, Harrington and Gordon Elementary, as well as Wattles Park Elementary. Mini-Grants can be used for items or services that participating schools do not normally purchase through funding resources.
For more information regarding MCCU's Mini-Grant program, or to receive an application, contact Andrea Tucker via email or 269.781.9885 x203.

Credit Union ONE Sponsors Radiothon Benefiting Beaumont Children's Hospital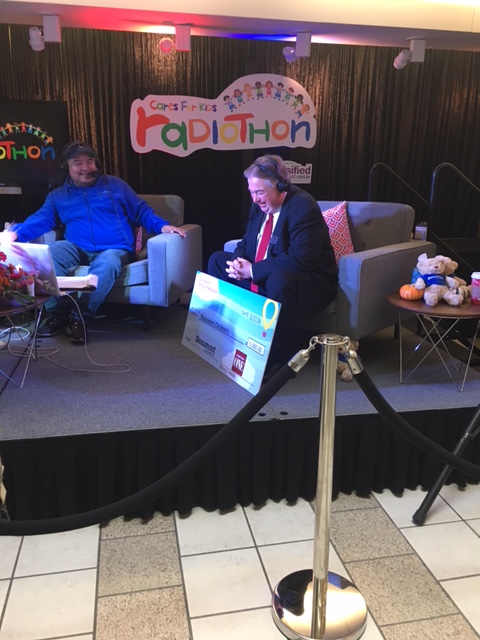 Credit Union ONE in Ferndale sponsored the tenth annual 96.3 WDVD Cares for Kids Radiothon, which raised more than $100,000 during the live broadcast from Beaumont Children's Hospital in Royal Oak on Nov. 17,. Credit Union ONE Vice President of Community Relations John Kozich presented a $5,000 check during an on air interview, and several of the credit union's employees volunteered to answer phones during the radiothon.
Proceeds from the fundraiser will help purchase life-saving equipment, support educational programs, fund research and ensure that Michigan children and their families have access to quality healthcare and the best possible experience during their hospital stay.
"We are honored to be a part of such an important event at the Beaumont Children's Hospital" Kozich said. "I am proud of our employee's contributions and the work we do as a community partner".

United Financial Credit Union Supports Making Strides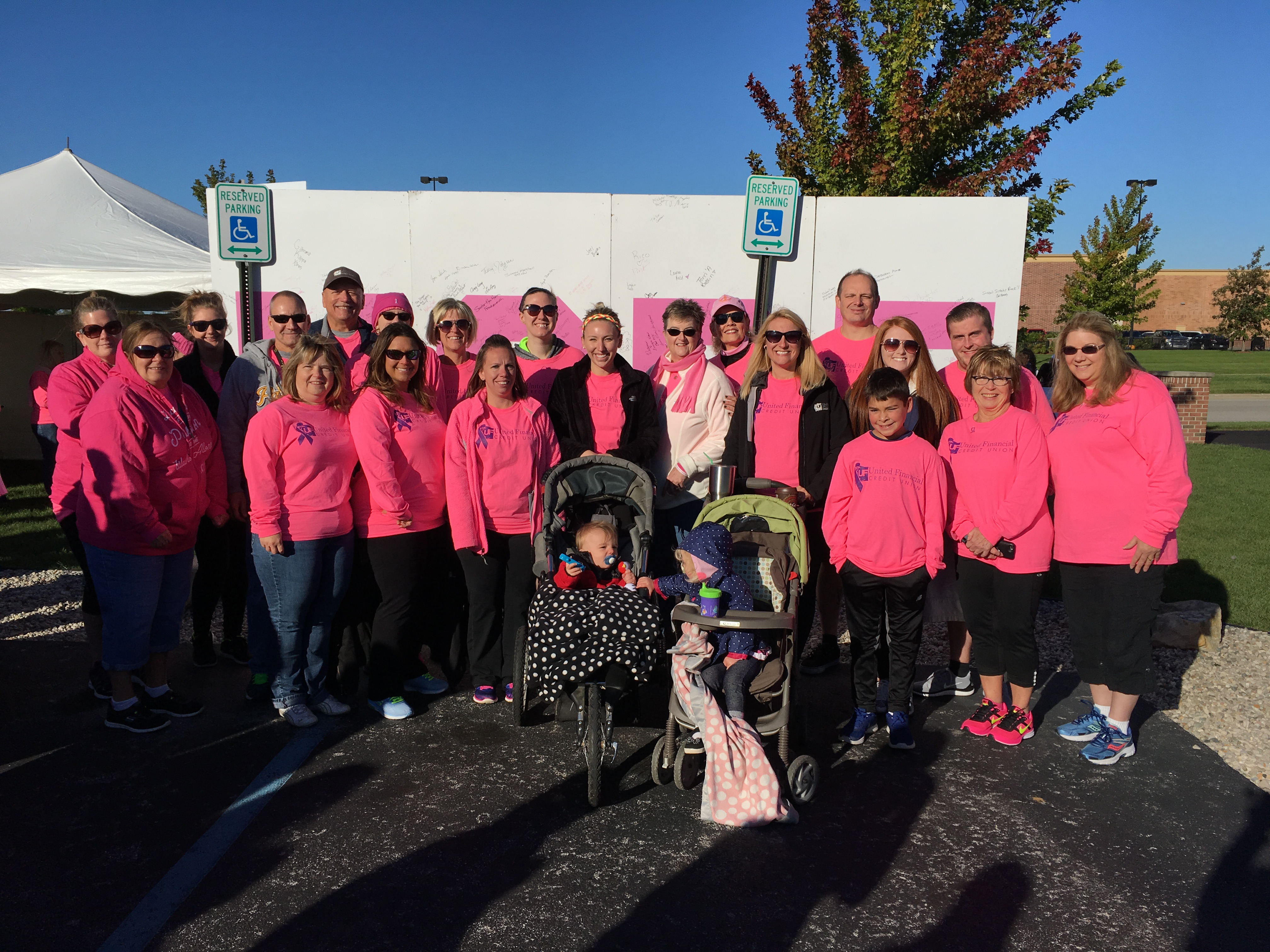 United Financial Credit Union raised more than $4,430 for Making Strides and the American Cancer Society from staff and member donations during September and October.
"When one of our employees was recently diagnosed we wanted to do something to support her and others that have gone or are going through treatment," said Jessica Gwizdala, director of marketing. "We strive to be involved in our community and are appreciative for everyone that was able to make a donation."
Funds raised through Making Strides Against Breast Cancer events help the American Cancer Society work to free the world from the pain and suffering of breast cancer. The Society is:
Investing in innovative breast research to better understand, prevent, find, and treat the disease
Providing free, comprehensive information and support to those touched by breast cancer in every community, when and where they need it.
Helping people take steps to reduce their risk of breast cancer or find it early when it's most treatable.

MSUFCU Recognized with Celebration of Regional Growth Award
MSU Federal Credit Union (MSUFCU) is pleased to announce that it has been recognized by the Lansing Regional Chamber of Commerce with the Celebration of Regional Growth Award (CORG). MSUFCU was honored with the award at the Lansing Economic Club luncheon on Thursday, Nov. 17.
CORG recognizes organizations that have made a significant economic investment in the Greater Lansing region. MSUFCU was recognized for its expansion efforts in 2016, which include the construction of a second building on its headquarters campus and the opening of the Financial Innovation and Education Center (FIEC) in downtown East Lansing. With these investments, the credit union aims to create jobs and opportunities that will allow the region to thrive.
"This recognition is a testimony to the dedication of our board of directors and employees who support this vibrant and growing community. We are humbled by this recognition and would not have this opportunity without our members. When individuals join our credit union and use our services as our founding members intended, it allows us to grow and make a significantly larger impact in the communities we serve," said April Clobes, MSUFCU's President/CEO.
Go to main navigation