Ensure Payment on Bond Claim Requirements at Compliance Conference Session
Patty Corkery, attorney with Holzman, Corkery PLLC will be addressing "Bond Claim Requirements to Best Ensure Payment on Internal Fraud Losses" during this year's MCUL Compliance Conference.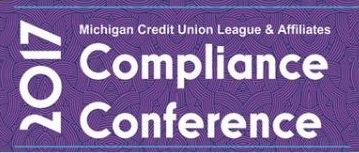 Corkery will guide attendees through various coverage and claims, and how to handle issues when trying to recoup fraud losses through a credit union's bond carrier. The discussion will include common areas of coverage and exclusions, as well as notice requirements and how to prepare and submit a proof of claim.
Taking place Feb. 22 & 23 at the Marriott at University Place in East Lansing, the first-day of training will focus on internal fraud issues. Day two covers topics such as "Elder Abuse: Know the Signs, Prevent the Crimes!" and "More Than A Board: Leveraging Volunteers to Elevate the Credit Union." John Kolhoff, deputy director of the Office of Credit Unions division for the Michigan Department of Insurance and Financial Services will also be on hand to deliver an "Update on Cited Exam Compliance Issues."
Online registration is now available for $310 for the full conference and $169 per person for a single day. Hotel rooms may secured directly from the Marriott by calling (517) 337-4440 and mentioning the Michigan Credit Union League to receive the negotiated room rate.
Go to main navigation