Marshall Community Credit Union Donates to Area Schools Parent Council Organizations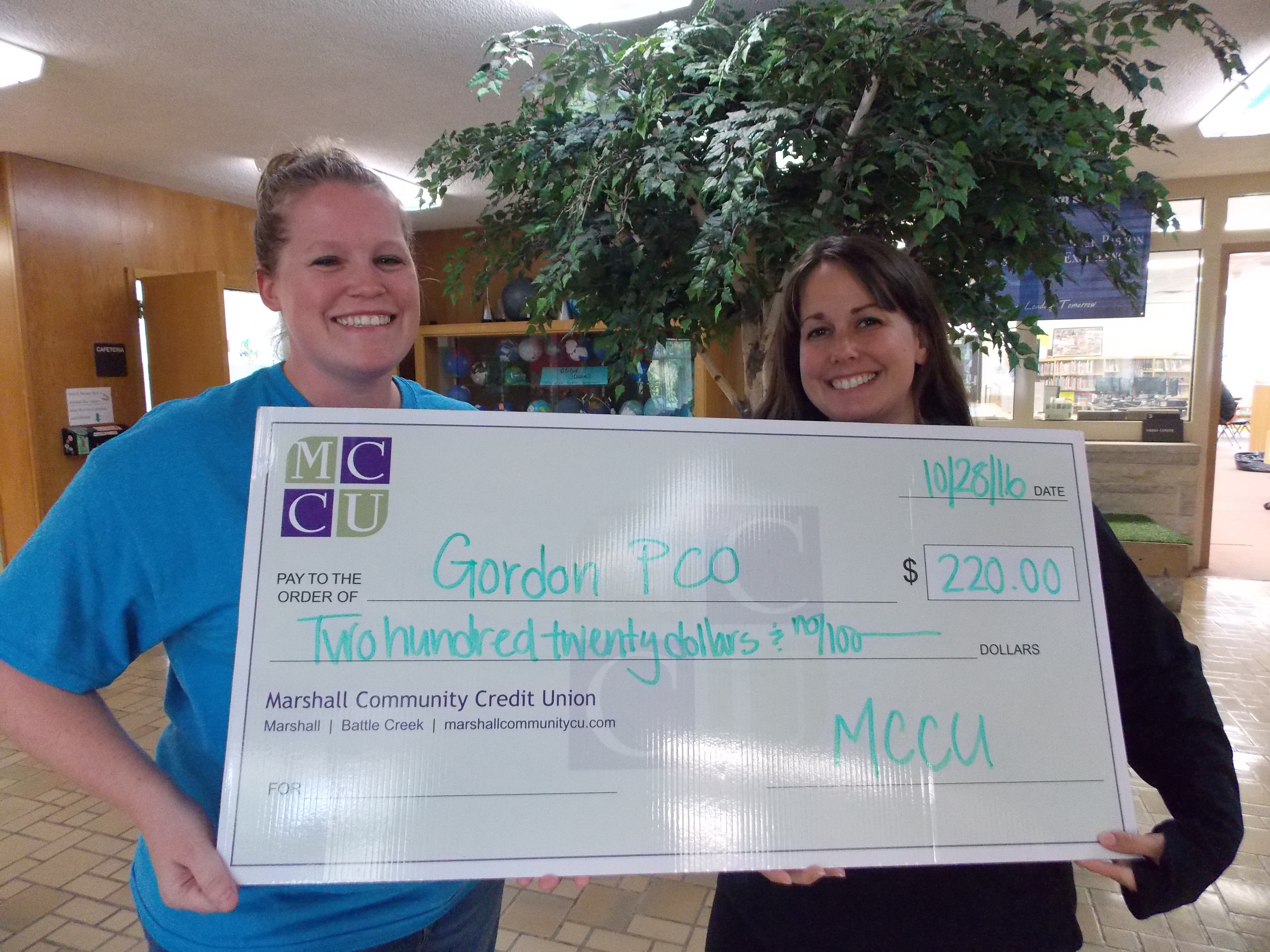 Through the generosity of its employees, Marshall Community Credit Union has recently donated over $1,700 to eight area schools. Each Marshall Elementary School (Walters, Gordon, Hughes and Harrington), Marshall Middle School, Marshall Academy, Mar Lee School and Wattles Park Elementary School received a donation to their parent council from MCCU as a thank you for participating in their CU In School program.
Funds for the donation were raised by MCCU staff members. Employees were encouraged to "dress down" on Friday's by wearing blue jeans and a credit union tee-shirt. Each month employees participated they donated $10.00. Funds were collected throughout the 2015-2016 school year and were given to the participating schools earlier this fall.
"The Gordon Elementary PCO would love to thank everyone at MCCU for their recent donation. MCCU has shown us tremendous support over the years with our fundraising efforts and we are thankful for their relationship with our students." said Gordon Elementary PTO co-president, Sara Zuehlke.
CU In School is designed to help school-age children learn valuable work ethics and money management. If a student chooses to participate in the CU In School program they have the opportunity to apply for volunteer staff positions at their school branch. Children are chosen to actively participate in operating the branch, and gain real-life on the job experiences. With a CU In School membership, students will receive a savings folder and receive dividends paid to their account monthly, just like all credit union members.
For more information about the CU In School program, contact Andrea Tucker at 269.781.9885 or by email at andrea.tucker@marshallcommunitycu.com.
Go to main navigation