In Brief…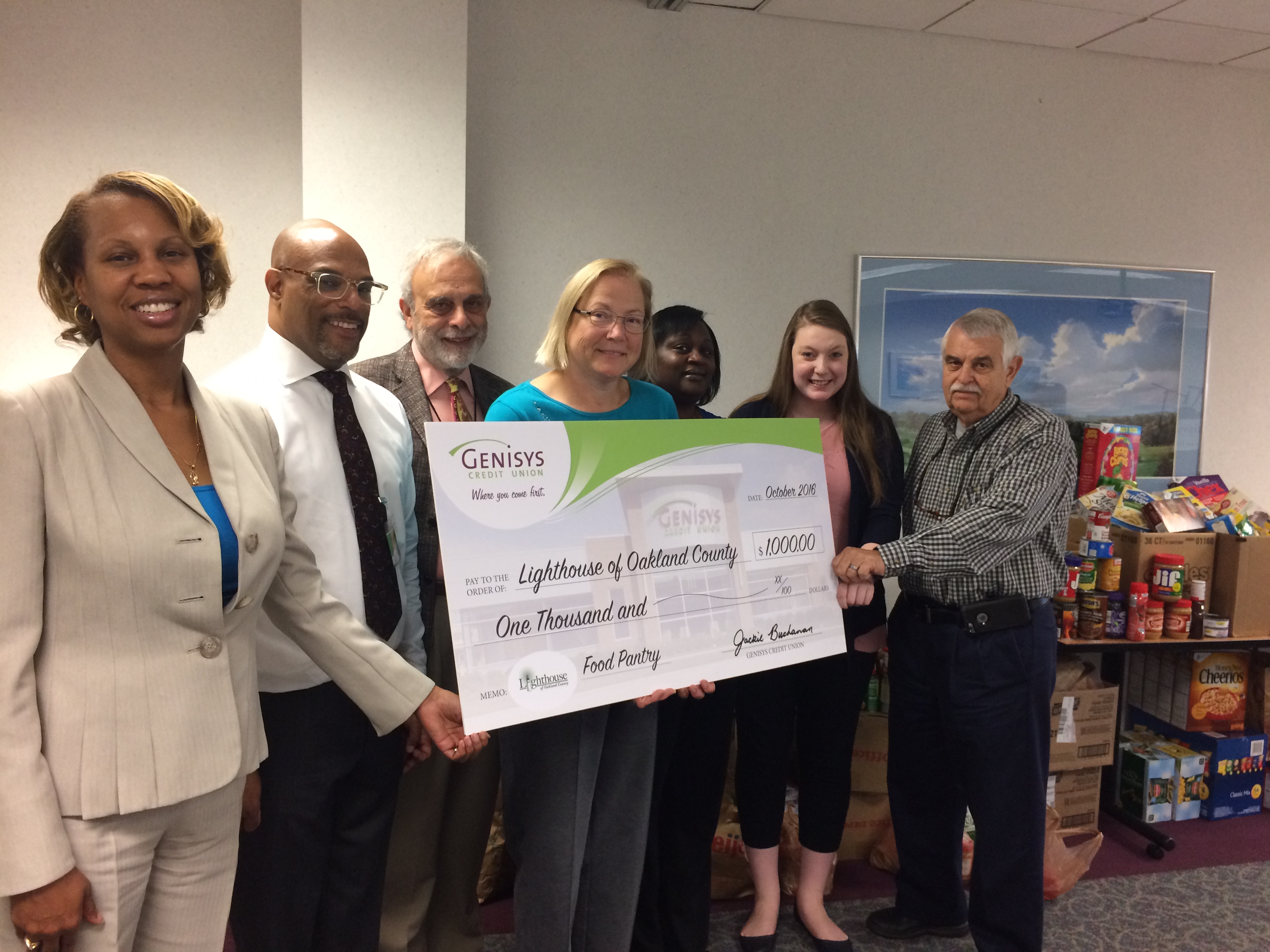 Genisys Staff Donates to Lighthouse of Oakland County during increased Need for Food
After collecting donations from staff, Genisys Credit Union presented Lighthouse of Oakland County with approximately 300 pounds of food and a check for $1,000.
Lighthouse is the only food pantry in Oakland County that is open five days per week, so donations are critical. After collecting 856 food items from their staff, Genisys is encouraging other organizations to join the efforts in donating to Lighthouse of Oakland County.
Lighthouse is still asking for perishable and nonperishable items. Among the needed items are peanut butter & jelly, tuna, soups, cereals, baby food & formula, milk, vegetables, fruits, canned fruits & vegetables, rice, canned beans, diapers, toilet paper, paper towel, shampoo & conditioner, deodorant, toothpaste and toothbrushes, dish detergent and soaps.
For more information on making a donation, contact Alex Urbanczyk via email or at (248) 972-1492.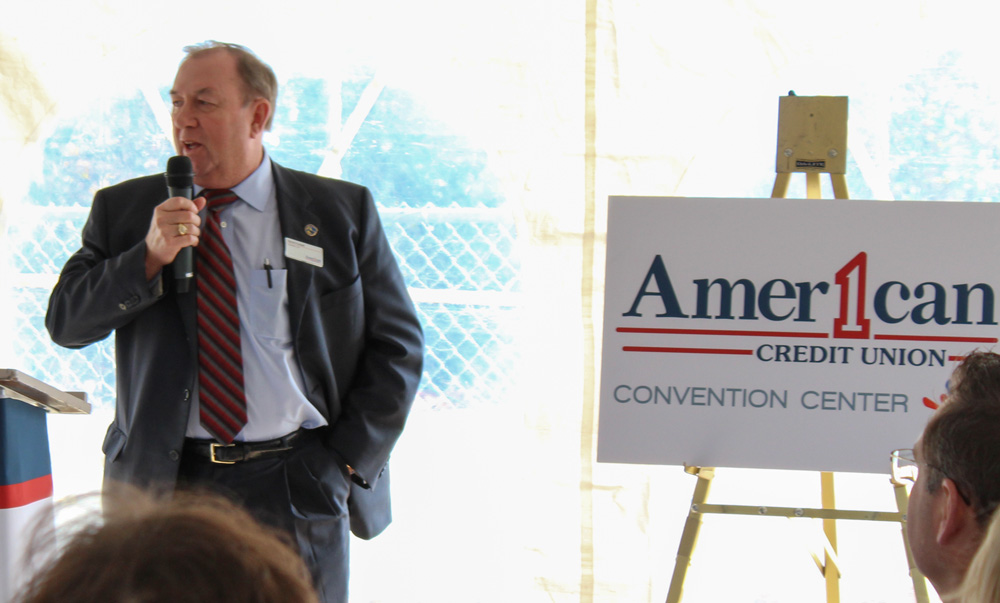 American 1 Credit Union Announces New Convention Center at Jackson County Fairgrounds
American 1 Credit Union in Jackson is proud to announce the construction of a new convention center whose future location will be at the Jackson County Fairgrounds. The American 1 Convention Center will be a completely new structure that will be complimentary to the existing American 1 Event Center.
An unveiling ceremony was held on Nov. 4 at the future site of the building. At the ceremony, American 1 Credit Union presented a $4 million check to Jackson County to contribute to the construction of the convention center.
Construction on the American 1 Convention Center will begin in 2017. The new building will be sited on the southeastern side of the fairground property, along Ganson Street and the Grand River.
"We chose the future location of the American 1 Convention Center in an effort to help renew the former glory of the Grand River," said American 1 Credit Union Board Chairman Philip E. Hoffman. "With the river running along the eastern border of the fairgrounds, it was the obvious choice for a beautiful new convention center building."
The new building will feature a large expo space that can be sectioned off for smaller events. Additional rooms will be able accommodate conferences with multiple sessions. The facility will also include a full kitchen for catering services. It will be the largest, purpose-built convention space available in Jackson County.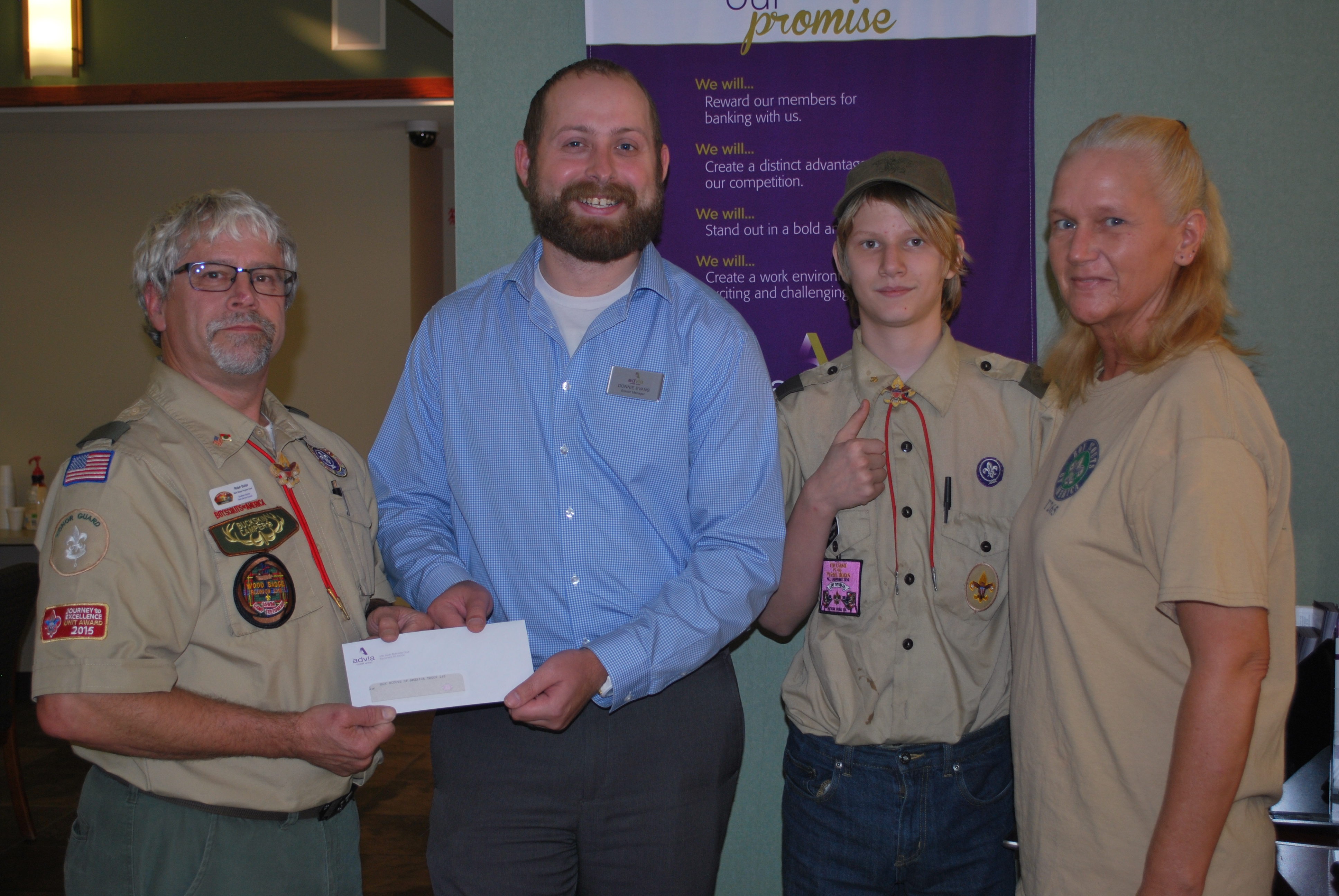 Advia Facebook Contest Winner Designates Local Boy Scouts for $500 Donation
Galesburg resident Lori Whipple-Baker is the $500 winner of a recent Facebook contest hosted by Advia Credit Union in recognition of International Credit Union Day. Held annually the third Thursday in October, International Credit Union Day celebrates the attributes that make credit union's unique--lower fees, better interest rates, and core values that put the wellbeing of members before profits.
A member of Advia since 2002, Lori says she participated in the contest because Advia offers a lot of opportunities to its members. In response to the question, "What's your advantage of membership at Advia," Lori commented that she loves the friendly and convenient service and Advia's new EMV chip debit card, which adds additional fraud protection for her account.
The unexpected windfall comes at a good time for Lori, who is studying to be a certified nurse assistant at Kellogg Community College. "I paid five bills that I don't have to worry about anymore and treated my son, Wayne, 12, to an unexpected gift: an Xbox controller and headset," she says.
As part of the contest, Advia is also making a $500 donation to a community organization on Lori's behalf. Lori has designated Boy Scout Troop #265 in Galesburg to receive the donation.
Nearly 200 members in Michigan, Wisconsin and Illinois responded to the Facebook contest.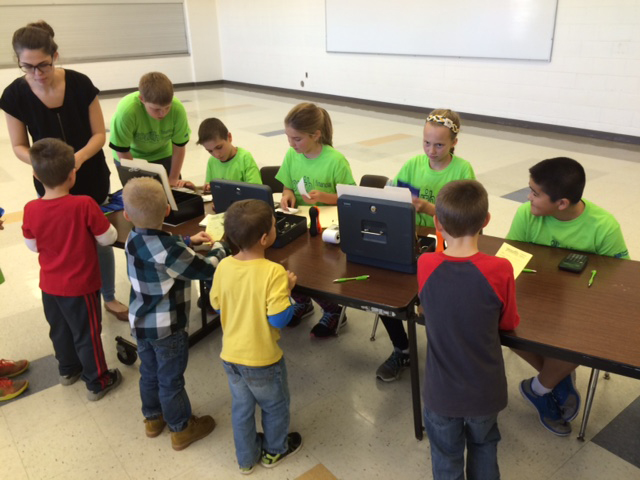 TLC Student-Run Branches Open in 14 County Schools
TLC Community Credit Union student-run branches opened the first week of November in 14 county schools. The student-run branches are open weekly to accept and process deposits from student members. Over 1,000 local students are active members of TLC and the number is growing as we start the new school year. The students are encouraged to set savings goals and are inspired to start thinking about their future finances.
For additional information about TLC's Youth Financial Literacy Program, please contact Lilly Wolcott, Youth Financial Education Supervisor, at (517) 264-0409.
Go to main navigation