Michigan Credit Unions Funding Largest Growing Sector of SBA Loans
On Nov. 26, shoppers will visit businesses owned by their friends and neighbors as part of Small Business Saturday, an initiative created to encourage shopping local during the holiday season.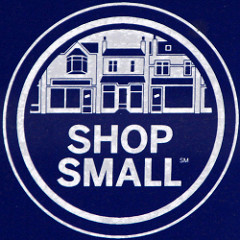 Some of those companies were made possible thanks to the support of the Small Business Administration (SBA) and Michigan credit unions, which funded the fastest growing sector of SBA loans in both 2015 and 2016, according to the SBA.
Bringing Back the Flavor
One SBA and credit union partnership made possible a father and son's dream of opening a neighborhood butcher. In November, Robert Bond Sr., a butcher with four decades of experience, and his son, Robert Bond Jr., opened R.W. Bond & Son in Grandville.
"I've lived other places and I couldn't find anybody who could cut meat as well as my dad," Bond Jr. said.
The shop fills a need for locally-prepared meat once offered at neighborhood butcher stores that were eventually replaced by supermarket chains, according to the owners.
"Over the years, unfortunately, everything becomes mass produced, everything becomes sterile, everything becomes like the big box stores–boring," Bond Jr. said. "Most people, in my opinion, haven't had real beef flavor since probably the 80's."
The SBA and Community Choice Credit Union helped bring that flavor back to Grandville. The credit union provided the loan while the SBA subsidized the potential risk and provided special support including training and mentorship due to Bond Sr.'s status as a veteran who served in Vietnam.
Lawn Care Up There
Up in Escanaba, another SBA and credit union partnership helped business owner Jonas Olson grow his passion for all things lawn care.
Olson started Olson's Lawnscape in 2008. Business grew and so did his need to buy more equipment. The company was still considered a startup, so getting the cash might have proven tricky.
U.P. Catholic Credit Union and the SBA teamed up to support Olson's company by providing a loan and subsidizing the potential risk, respectively. About a year later, Olson doubled his sales and hired three full-time employees. He's planning to add two more within the next year.
Olson's Lawnscape and the Bond's butcher shop are just two examples of a steadily increasing number of Michigan credit union and SBA successes spreading throughout the state. So far in 2016, Michigan credit unions constituted 20 percent of SBA lenders and lent $25 million in business loans, according to the SBA.
"Credit unions by their nature are more invested in local communities and more responsive to their unique needs," SBA lead lender relations specialist Romualdo Ancog said. "An out-of-state lender may deny a loan based on a national headline, but credit unions are often much more likely to find creative ways to say yes, such as through partnerships with the SBA."
The latest data shows Michigan small businesses employ an estimated 1.8 million people or about half of the private workforce, according to the SBA.
Both the Bonds and Jonas Olson said credit union and SBA partnerships were more than crucial in making their small business dreams a reality.
"To say they were instrumental, I don't believe captures it well enough," Bond Jr. said.
Go to main navigation