Kellogg Community Credit Union Puts in Hundreds of Volunteer Hours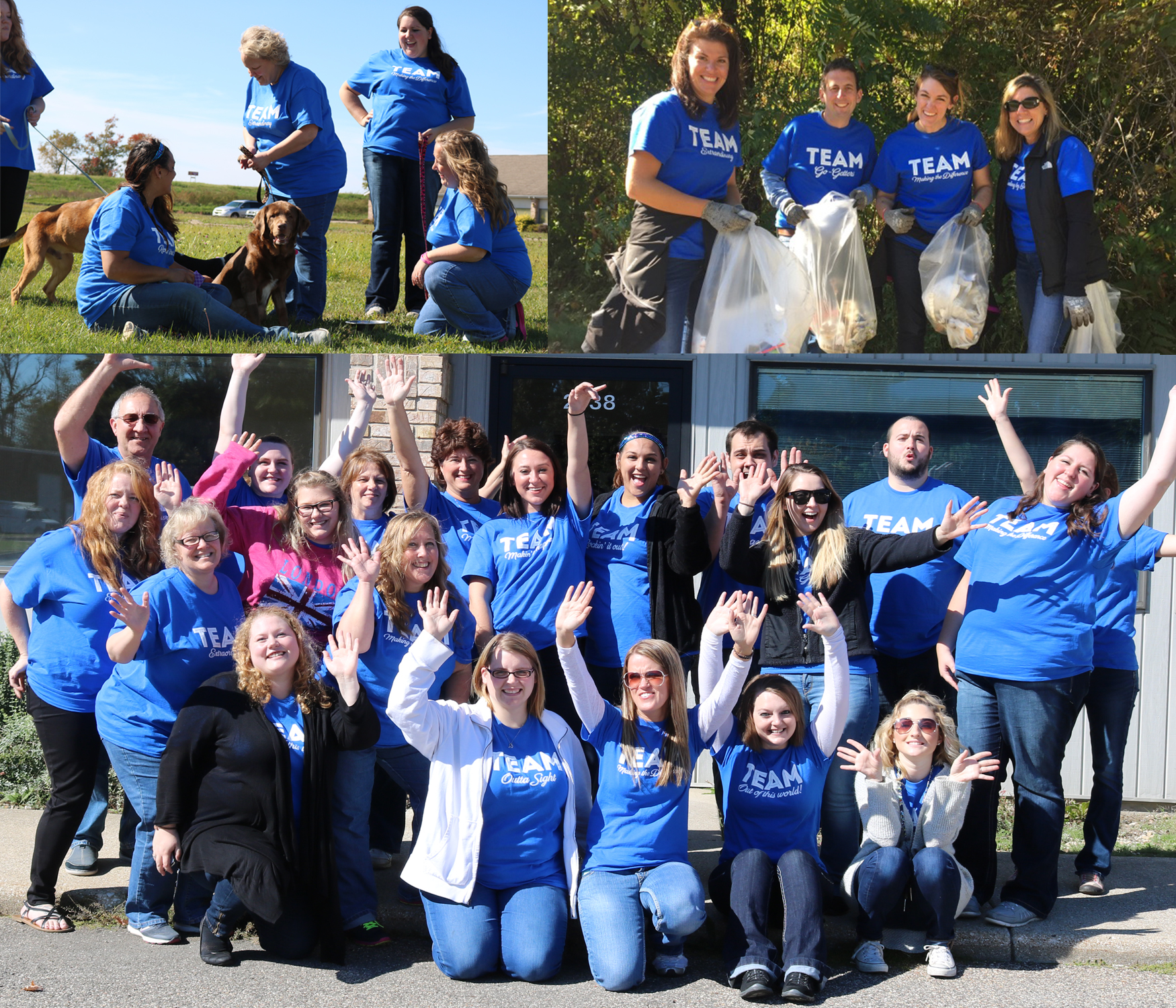 Kellogg Community Credit Union (KCCU) held its annual Team Enrichment Day on Oct. 10, starting the day with team bonding in a fun atmosphere, then moving on to finish their day volunteering their time to local charitable organizations.
As part of their Team Enrichment Day, KCCU Team Members volunteered 392 hours of their time at these community organizations: Binder Park Zoo, Bronson Children's Hospital, Evergreen Senior Care & Rehab Center, Food Bank of South Central Michigan, Kalamazoo Animal Rescue, Kalamazoo County Land Bank, St. Joseph County Commission on Aging, Stoneridge Adult Foster Care, and The Marshall House.
"Our all-staff Team Enrichment Day has always been dedicated to bringing our entire team together to learn how we can make our organization stronger, and how we can continue to improve our efforts to provide world-class service to our members," stated Tracy Miller, KCCU's CEO. "This year, we wanted our team to bond in a fun atmosphere, then to carry that feeling of joy to local organizations by volunteering throughout the communities we serve."
KCCU team members are passionate about serving the communities in which they work and live. Volunteering their time to these community organizations is a way they can show their commitment to their communities, not only on Team Enrichment Day, but throughout the year.
Go to main navigation