MCCU Donates to Marshall Elementary Schools Technology Class
Marshall Community Credit Union (MCCU) recently made a donation of more than $400 to Sarita Shetenhelm, Marshall Elementary Schools Technology teacher, through their Mini-Grant program. Ms. Shetenhelm said the funds would be used to purchase four Sphero Robots. "The robots would be used with fifth graders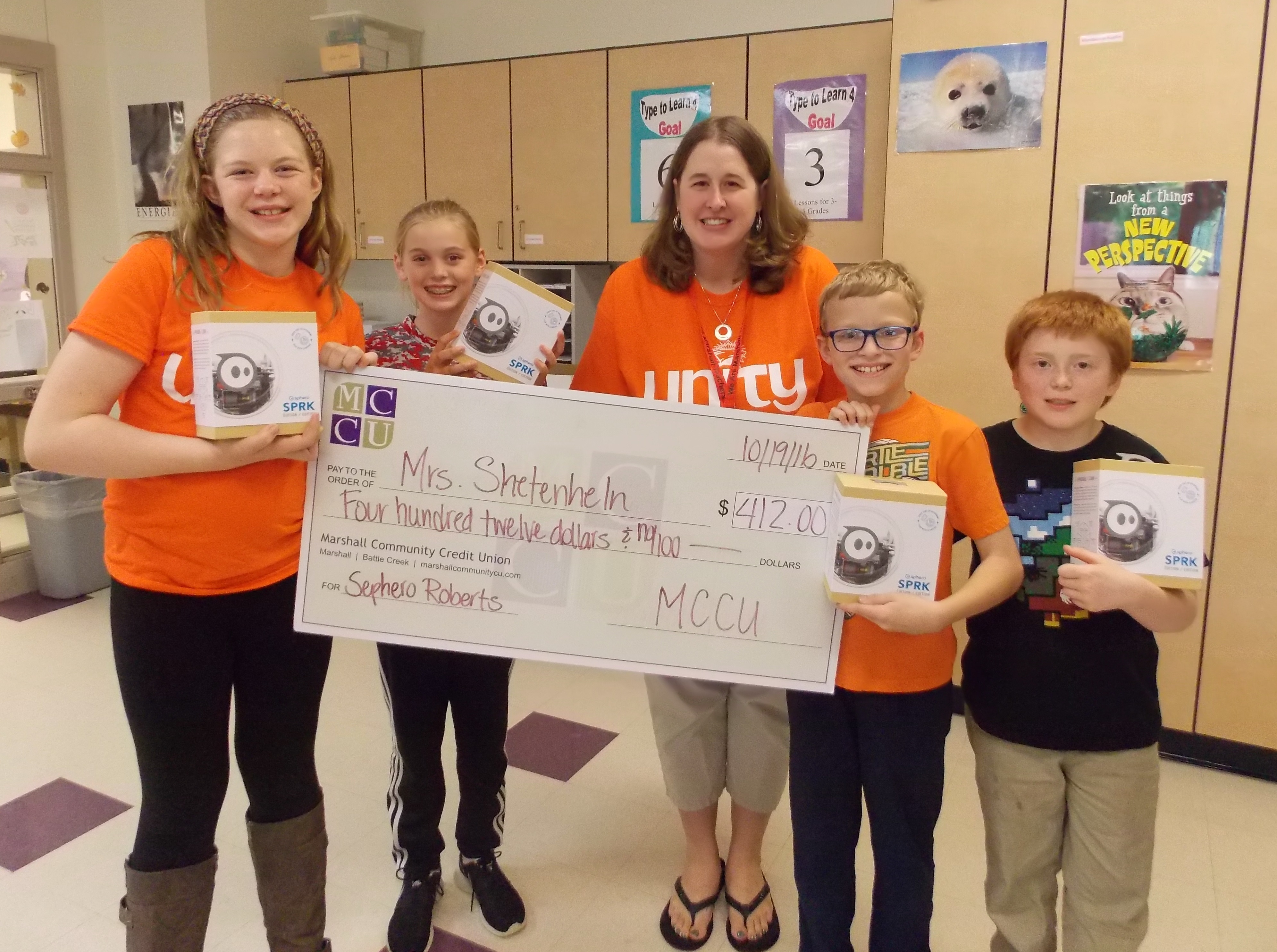 during their computer coding unit," she continued.
"We are excited to be able to grant requests such as this one. Computer Coding and STEM are a major focus for schools today, so to be able to help the school purchase materials that teach this to students is what our mini-grants are for," states Andrea Tucker, MCCU's financial education coordinator.
Shetenhelm says, "It is thought that by the time many of our students graduate from college there will be a huge need for computer programmers or fields requiring computer related skills. With this thought in mind, I plan to start a Robotics Unit with my fifth grade classes. This would include coding as well as allow the students to use higher order thinking skills to accomplish the task of getting their group robot through a constructed maze."
MCCU's mini-grant program is available for teachers, administrators and school staff at any of their partner schools (those that participate in the credit union's CU In School program, an in-school, student run credit union branch). For more information regarding MCCU's Mini-Grant program, or to receive an application, contact Andrea Tucker via email or (269) 781.9885 ext. 203.
Go to main navigation