Cash Back Dividend Payout of $27 Million Benefits DFCU Members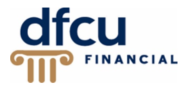 For the 11th consecutive year, DFCU Financial has announced a Cash Back Dividend Payout to its loyal members. The 2016 payment, just over $27 million, will be the largest in the program's history and will be distributed in January to more than 100,000 members, based on their relationship with DFCU Financial. This will put the total dividend payout since the program's inception in 2006 at more than $233 million.
The payout to members is calculated based upon each member's total relationship with DFCU Financial. Qualifying members receive a one-half percent (0.50%) dividend on their average yearly loan and deposit balances, with each eligible member receiving at least $50. This includes all checking, savings and loan balances.
For example:
$150,000 Mortgage
+ $2,000 Savings
+ $1,000 Checking
+ $12,000 Auto Loan
$165,000 Total Relationship
x 0.50% CASH BACK Calculation
$ 825 CASH BACK
Cash deposited into member's account!
DFCU is the only financial institution in the nation to pay members an average of $20 million for the last 11 consecutive years. DFCU Financial CEO Mark Shobe points to the dividend as a significant differentiator between the $4.3 billion credit union and other financial institutions. "There is not another financial institution that can offer what we offer," stressed Shobe. "Outstanding financial performance combined with member loyalty makes this possible. We invest in our members and their families and they put their trust in us. It's a relationship of mutual success."
Go to main navigation