In Brief...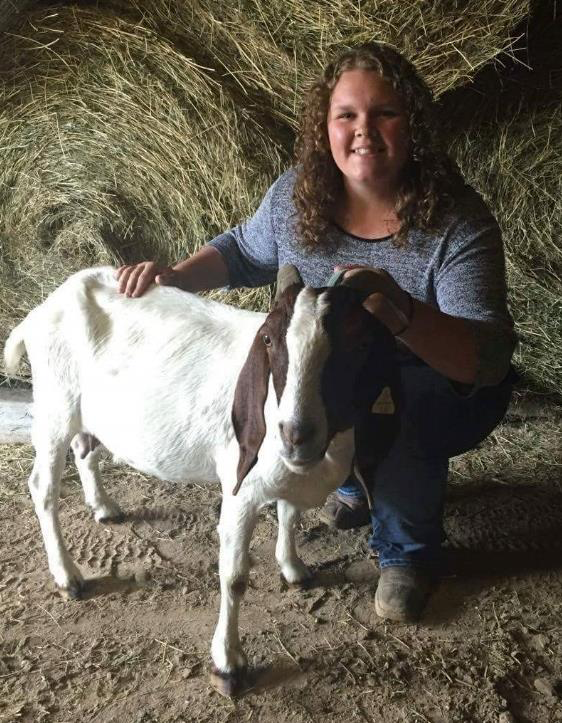 Alpena Alcona Area Credit Union Closes First Youth Development Loan
Alpena Alcona Area Credit Union (AAACU) closed its first Youth Development Loan with 4H member Erika Schmidt.
The Youth Development loan is a new product AAACU has to offer to area youth enrolled in 4H and FFA. The loan is designed to help the youth make the most of their experience by providing interest free loans to students involved in either of these organizations. Members must be between the ages of 9 -19 and may borrow up to $2000 in one calendar year with no monthly payments required until completion of their project. Applicants will need to present project information and a business plant to an AAACU Youth development committee member for approval.
Erika Schmidt was the first Youth Development loan closed with AAACU since the roll out of the program. Erika used the funds to purchase a female Boer goat to breed and will be selling the offspring at the Alpena 2017 4H Market Sale.
Frankenmuth Credit Union Investing In Their Community
Frankenmuth Credit Union has purchased 16 acres located on the former Loesel farm is located at the southeast corner of S. Gera Road (M-83) and Roedel Road.
Frankenmuth CU's plans for this property include an initial 27,000 square foot two story building structure for commercial/office use, designed by TSSF Architects, Inc., Saginaw. This will be the cornerstone on the site and serve as the catalyst for future business growth in the area.
The development design is a blend of contemporary/traditional style that provides interest and excitement along with creating a dynamic interaction between residents, businesses and patrons, all accessing the commercial campus from Keystone Way. The building design consists of two office wings and a central public core with mixed used expansion capabilities in the future. Each wing will contain two floors.
The first wing, which is slated to begin construction in 2017, will house Neighborhood Mortgage Solutions and the second wing will be home to My Member Insurance Agency LLC, a new affiliate of Frankenmuth CU.
Zeal Credit Union Launches Community Initiative to Help the Homeless
On Oct. 24, Zeal Credit Union worked in Campus Martius in downtown Detroit to raise awareness about metro Detroit's homeless population. The credit union gave useful items to shelters in Detroit to help the homeless during the harsh upcoming winter months.

According to the Homeless Management Information System, there are more than 34,000 homeless people in the Detroit Metro area, including more than 5,500 children in families. It is estimated that there are only enough shelter beds in this area for 1,900 people.
"Our credit union is one that prides itself on character, empathy and passion for members and the communities we serve," said Lisa Fawcett, vice president of marketing for Zeal Credit Union. "Helping the homeless and those less fortunate gives us a way to help metro Detroit become stronger every day."
The credit union has also launched the website, www.ZealtheLove.com, to provide a list of helpful resources, local shelters and organizations that people can support through time and money. The website will also include video and ongoing updates of Zeal Credit Union's community initiative for the homeless and other endeavors.
Go to main navigation