Baker College Student Awarded Dianne Addington Community Leadership Scholarship
Baker College Auburn Hills campus has announced that Pauline Rayes has been awarded the 2016 Dianne Addington Community Leadership Scholarship in the amount of $2,000.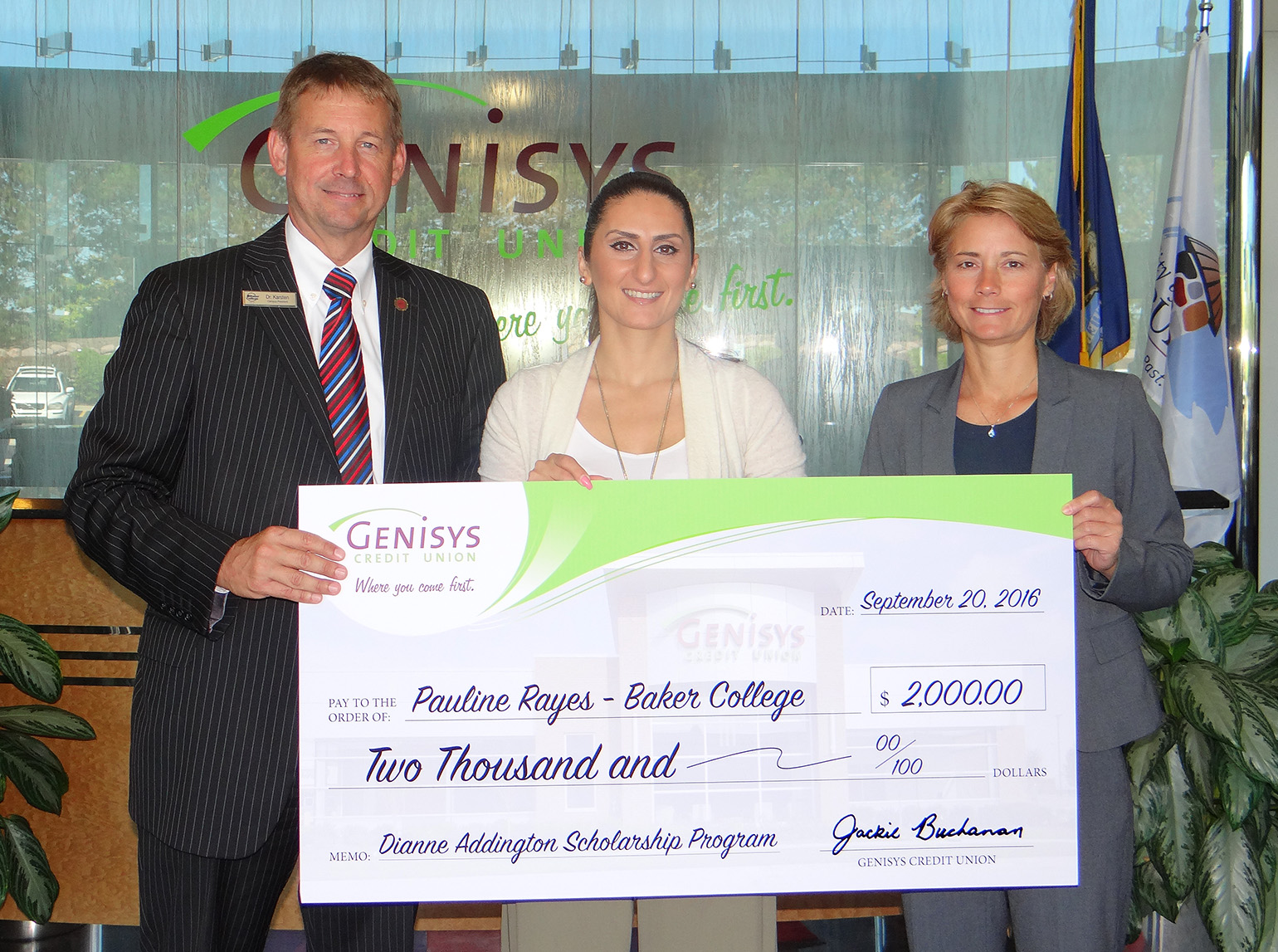 "Pauline Rayes is a shining example of our many students who balance family, work, and school responsibilities while still making time to contribute to their communities," said Peter W. Karsten, Ph.D., CPA, Baker College of Auburn Hills President. "We're proud Pauline chose to pursue a bachelor's degree at Baker College and appreciative of Genisys Credit Union and its ongoing support of our students through the Dianne Addington Scholarship."
Genisys funds the annual award in honor of its former president and CEO, Dianne Addington, who retired in 2010. She served on many community boards throughout her career, including Baker College of Auburn Hills Board of Regents. Jackie Buchanan, Genisys president and CEO, said, "This scholarship is as much a tribute to Dianne's belief in the strength of Baker College's quality career programs as it is a tangible investment in the future success of our community."
Rayes earned an Associate of Business in paralegal at the Baker College Clinton Township campus in 2008. She returned to Baker College in 2015 to pursue a bachelor's in legal studies at the Auburn Hills campus and anticipates graduating in 2018. She plans to work as a paralegal for a law firm.
Rayes has been named to the Baker College dean's list and maintained a GPA of 3.0 or higher. "I have been blessed in sustaining a balanced life that includes family, school, work and volunteering," said Rayes. "This scholarship will help me achieve a goal I've had since I was little–graduating from college with a bachelor's degree–and allow me to continue to give back as a volunteer."
For information about Baker College business administration programs, contact Nicole Chirco in the admissions office at via email or (248) 340.0600, or visit www.baker.edu.
Go to main navigation