Don't Miss the 2017 CUNA GAC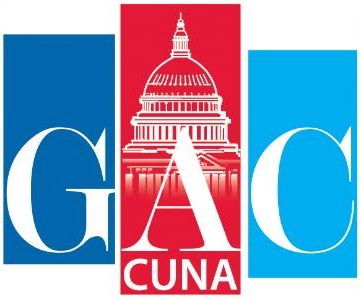 Don't forget to register today! The MCUL & Affiliates' CUNA GAC web page has information on the hotel, tentative event schedule, registration and links to CUNA's GAC website for additional information.
The 2017 CUNA GAC is scheduled for Feb. 26 - Mar. 2 at the Washington Convention Center in Washington, D.C. The GAC unites thousands of credit union leaders in our nation's capital to demonstrate the strength of the credit union industry. The CUNA GAC is recognized as the premier event for political impact. When more than 4,000 people converge on Capitol Hill, lawmakers notice.
This year, Derreck Kayongo, the CEO of the Center for Civil and Human Rights in Atlanta will be speaking. Kayongo is also the founder of the Global Soap Project which collects unused bars of soap from more than 5,500 participating hotels, re-processes it and turns it into new bars that are distributed to vulnerable populations about the world.
The MCUL & Affiliates' hotel room block is located at the Washington Marriott Marquis, which is located right next to the convention center. There is currently a waiting list for most nights. Once registration increases, more rooms will be added to our block. If you already have a hotel room and have not yet registered, please make sure to register for the conference here.
Contact Political Affairs Coordinator Haleigh Krombeen at (800) 262-6285 ext. 459 or via email for more information on how to add your name to the list.
Go to main navigation