Credit Union Development Educators Graduate
The National Credit Union Foundation (NCUF) is accepting applications for scholarships to attend its 2017 Credit Union Development Education program. Due to popular demand, the Foundation will again hold four classes and have a waiting list of more than 350 credit union professionals. The last two training sessions sold within weeks.
The foundation's unique Development Education (DE) Training provides critical lessons in cooperative principles, credit union philosophy and international development issues while incorporating challenges credit unions face today.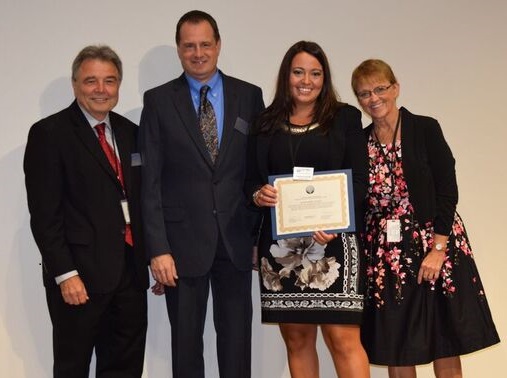 After being guided by dedicated program facilitators and mentors through the intensive credit union DE Training from the NCUF, Stephanie Gould, the training director from Christian Financial Credit Union became a Credit Union Development Educator.
"DE was a life expierence that impacted me on both a professional and personal level. DE energized me to share my excitement and knowledge of the credit union movement with our employees to better service our members. It is wonderful to have built so many new connections with credit union professionals around the world that share the same drive and passion as I do," says Gould. She was one among 45 credit union professionals from 21 states and Kenya.
The DE training was held from Sept. 14-21 at the Lowell Center in Madison, WI.
Training dates for 2017 include:
April 26-May 3
May 31-June 7
Sept. 13 - 20
Nov. 1-8
Go to main navigation