DMCU Donates More Than 3,400 Pounds of Food and Water to Gleaners Community Food Bank
In line with the credit union philosophy of "People Helping People," Diversified Members Credit Union (DMCU) collected non-perishable food items during the month of September.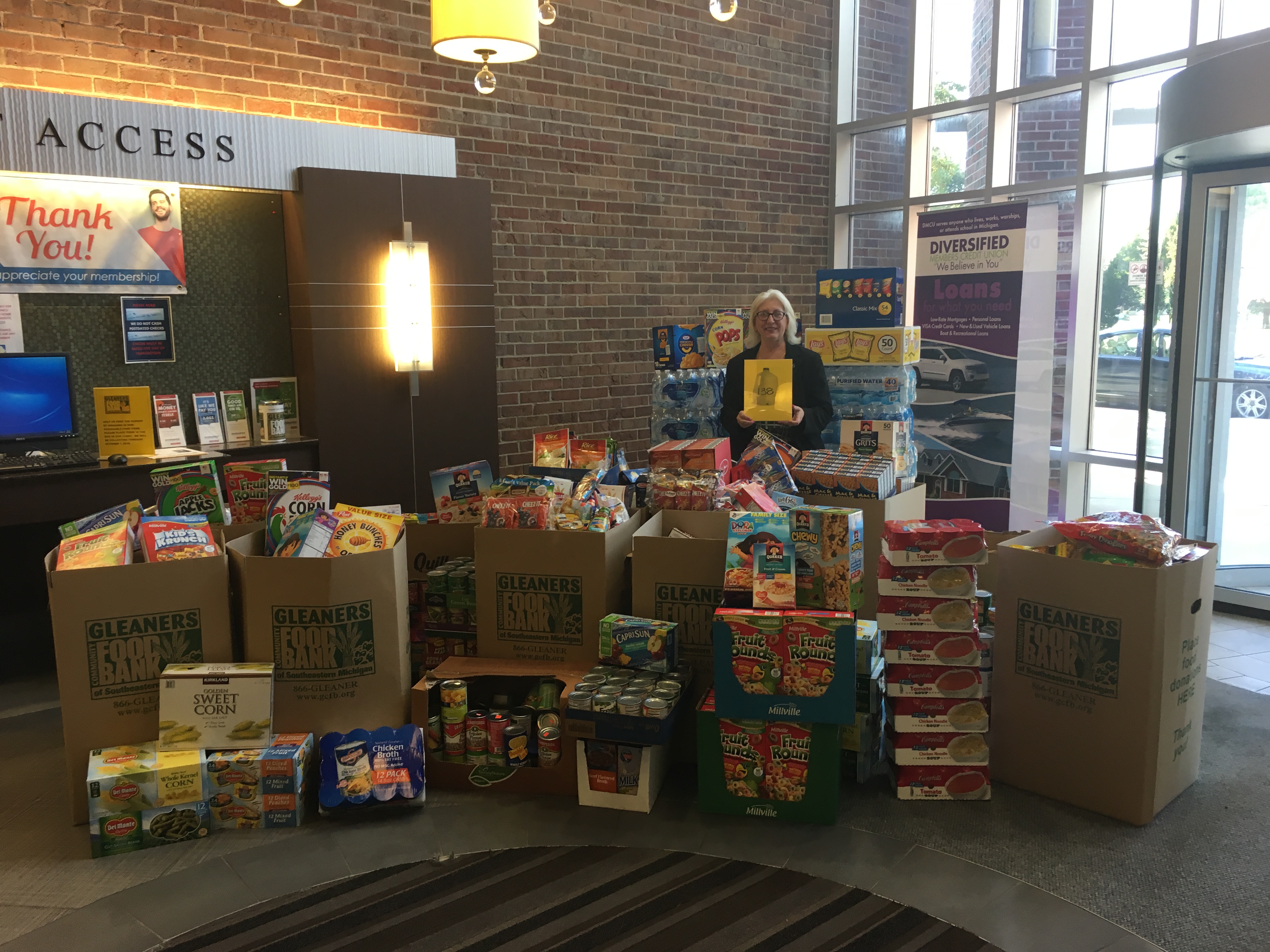 With the combined help of DMCU staff and its membership, the credit union collected a total of 3,409 pounds of food and water at four branch locations. Gleaners Food and Fund Drive Campaign Coordinator Natalie Davidson stated the donation will provide more than 2,800 meals to those in need.
"You are helping close our million pound gap in distributing no-to-low cost food that goes out in the five counties that we serve," says Davidson. Gleaners has been feeding hungry people and nourishing our communities for almost 40 years. It provides food to 535 partner soup kitchens, food pantries, shelters, and other agencies throughout southeastern Michigan.
Throughout the last quarter of 2016, DMCU will continue its charitable work by holding a toy drive from Nov. 28 through Dec. 15. as well as a hat, glove, and scarf drive from Nov. 1-19. Visit www.dmcu.com for more information. For more information about Gleaners Community Food Bank and to donate, visit www.gcfb.org.
Go to main navigation