Just Days Left to Submit for a MCUL/MCUF Award
Time is running out for you to nominate your credit union or rock star colleague for a MCUL or MCUF award by the Oct. 21 deadline.
One of the prestigious accolades is the Credit Union of the Year Award of which ELGA Credit Union was the most recent recipient.
ELGA's accolades include skyrocketing membership and asset growth, thousands of hours of community service each year, and saying yes to loans other financial intuitions turn down.
John Leonard, the owner of Showcase Auto Sales, based in Chesaning, received one of those loans.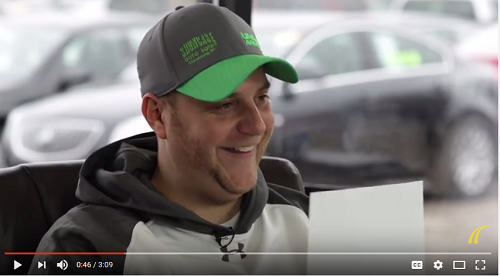 He was just 22-years-old when he asked ELGA for a business loan to start his company. His young age and minimal credit history made him a tough sell.
"I did have a lot of people that doubted me," Leonard said. "Business is not good, the economy is shot, you're young. Basically you don't know what you are doing."
However, the credit union took a chance on Leonard. Ten years later, he's grown the business to 16 full-time employees and hundreds of cars.
Leonard's story is one of a countless number of ELGA loans that have changed lives for the better.
"Plenty of stories about that, helping a member, and them coming back and saying, 'If it wasn't for you helping me in my time of need and working with me like no other financial institution would, I don't know where I would be right now,'" ELGA Credit Union Executive Vice President Terry Katzur said.
In addition to granting life-altering loans, ELGA works to create an environment where employees feel like family.
Tell us how your credit union is making a difference in its community. Nominate your organization for the Credit Union of the Year Award or another MCUL or MCUF Award.
The entire list of MCUL Awards includes:
Distinguished Service
Outstanding Credit Union of the Year
Credit Union Professional of the Year
Young Professional of the Year
Credit Union Youth Advocate of the Year
Chapter Effectiveness
Innovation
The categories for the MCUF awards are:
Award for Excellence in Consumer Education
Credit Union Community Volunteer
Award winners will be honored at the 2017 Annual Convention & Exposition (AC&E) in Grand Rapids. If you have any questions, contact Kathryn Hall at kathryn.hall@mcul.org.
Go to main navigation