In Brief...
Credit Union Collection Consortium: Oct. 12

The Credit Union Collection Consortium is Michigan's oldest consortium, started in 1993 by a handful of collection managers. Back then it was called the Southeast Michigan Credit Union Collection Managers' Consortium. Today, they are gearing up to host their first meeting of the 2016-17 season on October 12, 2016 at Genisys CU, 2100 Executive Hills Blvd in Auburn Hills from 2-4 p.m. The guest speaker will be attorney David Wolfe from Weltman, Weinberg and Reis. David will be discussing the Military Lending Act (MLA) and the Service Members Civil Relief Act of 2003 (SCRA). Credit unions are expected to have compliance programs in place and this is your chance to get expert advice. Attendance is free and all lending, collections and compliance professionals are encouraged to attend. The annual agenda of speakers may be available at this meeting. If you have questions, please contact Peggy Dombrowski at 248-322-9800, ext. 1300.

Zeal Credit Union "Understanding Medicare" Seminar

Zeal Credit Union is hosting an "Understanding Medicare" seminar on Saturday, Oct. 15 from 11 a.m. – 12:30 in the Lower Level Community Room of the Westland Mall.
The presentation will focus on understanding the differences between the different Medicare Parts, tips for choosing coverage and enrolling, and how to consider healthcare costs when planning your retirement income.
For more information and to register your attendance for this seminar, call Jennifer Shelton at 734-466-6108 or email by Oct. 11.

Marshall Community Credit Union Wins Fifth Consecutive Crystal Performance Award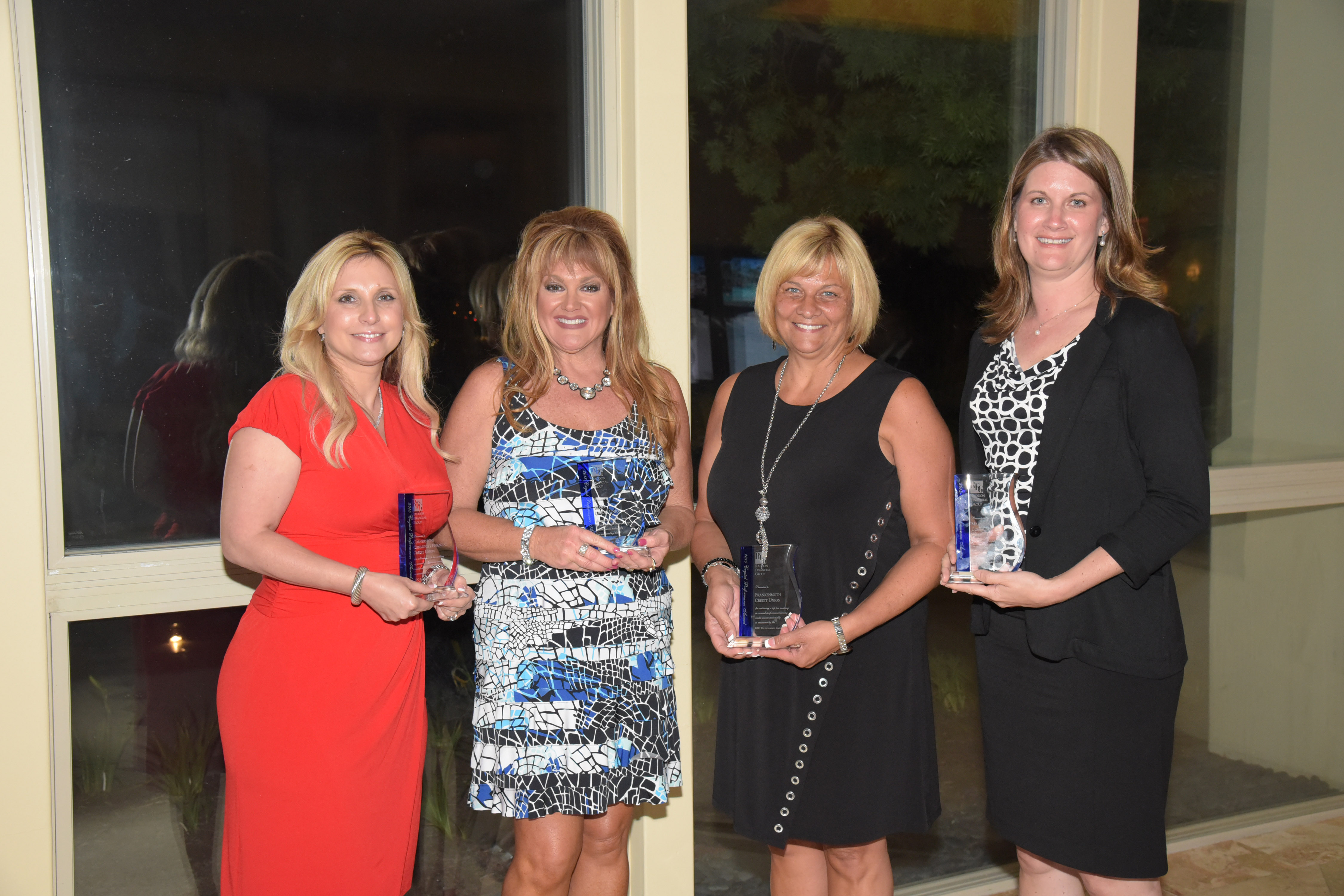 Marshall Community Credit Union (MCCU) has been recognized for the fifth consecutive year with Raddon Financial Groups Crystal Performance Award. The award, which was given to only twenty high-performing credit unions nationwide, recognizes MCCU for achieving a top ranking for growth, income, efficiency and margin management. More than 500 credit unions were evaluated based on their performance and MCCU is one of four Michigan credit unions to receive this honor.
"The Crystal Performance Award honors the best practices that credit unions rely upon to achieve impressive financial results," said Bill Handel, vice president of research of Raddon Financial Group.
"As the credit union industry continues to grow and meet the everyday needs of more than 100 million Americans, these winners stand out for their strong leadership, innovation and commitment to their members."
To be eligible for the Crystal Performance Award, credit unions must participate in Raddon's CEO Strategies Group program for an in-depth analysis of the credit union's financials, sales, products and member household relationships.

New Home For Honor Credit Union in South Haven
Honor Credit Union's South Haven branch is moving. The new location, slated for 72133 C.R. 388, will allow for more accessibility and upgrades, including drive-thru lanes, a drive-up ATM, a night drop and Saturday hours.
The new facility is expected to be completed in 2017. Honor will continue to keep members and the community informed of progress. The credit union will also release an estimated timeline and design drafts as they become available. The existing branch building located at 749 Phillips Street will remain in use until the new branch is ready.

MSUFCU Receives Gold Award Recognition in Fit-Friendly Worksites Program
MSU Federal Credit Union (MSUFCU) is pleased to announce that it recently received the 2016 Gold Award Recognition through the American Heart Association's Fit-Friendly Worksites recognition program. The credit union received this recognition by offering employees physical activity options at work, increasing healthy eating options, and promoting a positive wellness culture.
Employee participation and involvement in different activities such the annual health fair, flu shot clinic, and wellness challenges helped the credit union achieve and maintain its Fit-Friendly Worksite status. Other factors include having a walking path and fitness facility available, providing healthy food options, and offering worksite health risk assessments. More information on the Fit-Friendly Worksites program can be found at www.heart.org.
"Part of the credit union's mission is to help members and employees achieve their goals and dreams," said April Clobes, MSUFCU's President and CEO. "By offering an expansive employee wellness program, we are providing opportunities and resources that allow employees to better themselves both physically and mentally."

United Financial Collects Donations for Area Schools with Back to School Supply Drive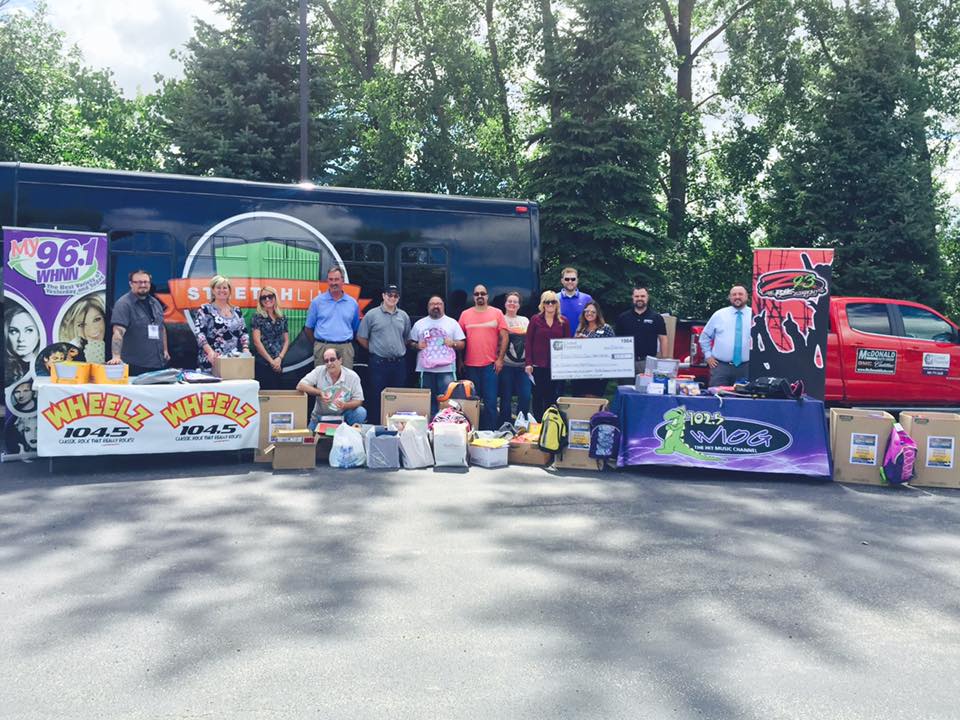 United Financial Credit Union, along with help from their friends at Cumulus Broadcasting, McDonald GMC Cadillac and numerous other local businesses, collected donations of school supplies and monetary donations for area schools. The credit union filled a Stretch Limo bus with the school supplies they collected from the Back-to-School Supply Drive and delivered them to the Boys and Girls Club. The credit union received an incredible amount of school supplies from the community, plus $786 in cash donations to help the less fortunate kids in it's neighborhoods go back to school fully equipped!


Community Choice Credit Union Announces New Royal Oak Location
Passersby will notice a transformation on the corner of 12 Mile and Crooks in Royal Oak, as Community Choice Credit Union breaks ground on a new member center. When completed, Community Choice will move to this new location from the current one across the street.

"The city is excited to see a new, beautiful building going up to add some much needed curb appeal to this busy corner," said Mayor of Royal Oak Jim Ellison. "With two other gas stations at this intersection, transforming this corner into a member center is an upgraded benefit for the entire community."
The member center will have a unique architecture based on the shape of the parcel. The building will be triangular in shape, with sides that will face both Crooks and 12 Mile Roads. It will add pedestrian-friendly sidewalks with a garden terrace and bench seats at the intersection.
On the inside, visitors will be welcomed into a café-like atmosphere without traditional teller lines. This new member center design focuses on relationship building between the credit union and members, and enhances the financial services experience. In 2015, Community Choice renovated member centers in Northville, Livonia and Milford, all featuring the new design.
"This fall, we're not only breaking ground on a new member center, but also a new era in serving our Royal Oak members," said Rob Bava, president and CEO of Community Choice. "Community Choice Credit Union has been a part of the Royal Oak community since 1972 and we're looking forward to adding beauty to this corner and creating a place where the entire community can get together to create healthy financial futures."
The new Royal Oak Member Center is slated to open in spring of 2017. For more information on Community Choice visit here.
Go to main navigation