Leadership Takes Center Stage at MCUL's Latest Event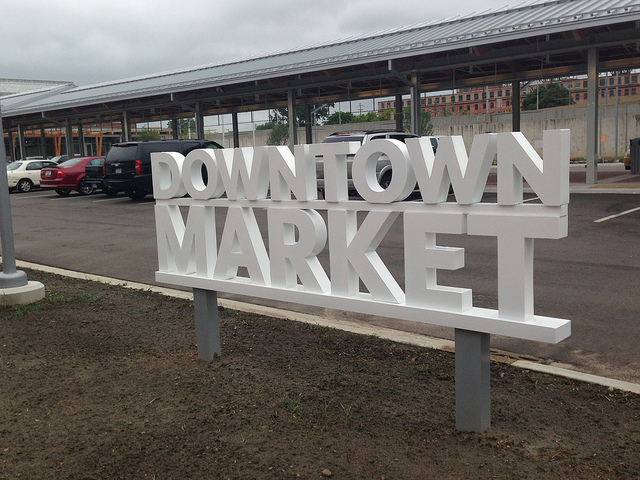 Last week, credit union leaders from around the state gathered at the Grand Rapids Downtown Market for the Michigan Credit Union League's Intentional Credit Union Leadership conference for a day dedicated to learning and sharing about leadership strategy.
The event's three speakers, Tim Harrington, Kevin Smith and Mark Arnold, passed on their own wisdom and proven leadership strategies to the guests throughout the day in both presentations and small group exercises.
Besides the invaluable insights offered by these speakers, Intentional CU Leadership was a unique opportunity for attendees to learn from each other. Throughout the event, the speakers fostered an atmosphere that allowed for sharing best practices and ideas among fellow credit union leaders. The event was truly a collaborative experience.
Among the day's main takeaways was Tim Harrington's advice that stressed all credit unions must have a clear purpose--and the importance of not losing that purpose as the credit union grows.
To help leaders better understand this, Harrington asked attendees to share how they practice ensuring their credit union's purpose is being expressed to their staff and members on a daily basis. He then worked with volunteers to sharpen their ideas while simultaneously offering those ideas to fellow attendees.
Kevin Smith echoed Harrington's advice in his presentation on being an effective change agent, "Create a foundation, [make sure your credit union has] principles to rally around. As you create this environment, you need to empower people to carry it out." Not only should a leader ensure the credit union's purpose is well spread, but an effective leader empowers the team to carry out that purpose.
Smith and Harrington went on to preach about the power of communication and how to establish an environment of open communication between you and your mentee--which isn't always easy. "You can't impose change, but a good leader will foster and facilitate change," shared Smith.
The word "open" came back up later in the day when Harrington suggested that effective leaders will not only be open to communication, but "open to all possibilities...and closed to none."
Mark Arnold has gave attendees a unique idea for opening lines of communication: through questioning. He strongly advocated for inspiring mentees with questions. Arnold doesn't suggest interrogative or accusatory questioning, but asking questions that will get your staff thinking.
Harrington boiled the idea of leadership down to one concept, "Leadership is coaching, it's getting people to better than they were when they first came to work."
At the end of the day, this is all that our credit union leaders should be working toward - making your staff better than they used to be.

While the speakers had plenty of ideas about what leaders should be doing well, the message was never about being perfect. "We've got to allow for failure. There's great freedom in knowing you can screw up."
Go to main navigation