Military Lending Act: A Member Example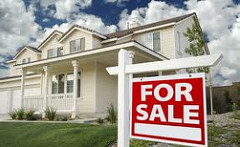 The Department of Defense's (DOD's) Military Lending Act (MLA) final rule becomes effective on Oct. 3, for closed-end credit and open-end credit other than credit card accounts. As the mandatory compliance date approaches, we recommend reviewing the following situations of members Eric and Mallory, their experiences with the MLA and examples of how to comply with the rule across several interactions with members.
Loan Event #1: Vehicle Refinance
Eric and his wife Mallory join The Best Credit Union (TBCU) to take advantage of low interest rates and exceptional member service. On Oct. 7, they apply jointly to refinance a loan they have with a local bank that is secured by Mallory's car. TBCU knows the loan type is subject to MLA, since the exclusion that relates to vehicle-secured loans only applies when the vehicle is being purchased. Since the loan type is covered, TBCU will check whether Eric and Mallory are "covered borrowers" for MLA purposes. TBCU obtains information on Eric and Mallory from a nationwide consumer reporting agency, and learns that Eric is an active duty member of the U.S. Army. As a result, Eric is a "covered member" and Mallory, as his spouse, is a "dependent;" they are both "covered borrowers." TBCU retains a record of the information from the consumer reporting agency, which provides TBCU with safe harbor status.
TBCU's data processor calculates the Military Annual Percentage Rate (MAPR) for the closed-end loan, and it is well below the MLA cap of 36%. TBCU's MLA-compliant loan document is used for the transaction; it does not contain any contract terms prohibited by the MLA final rule. The document does contain both the MAPR statement required by MLA and the Truth in Lending disclosure required by Regulation Z, which includes a description of their payment obligation. The document also lists TBCU's toll-free phone number, which Eric or Mallory can call to receive the required oral disclosures. Their call will be routed to TCBU's MLA expert, who is responsible for providing the oral disclosures of the MAPR statement and payment obligation to all covered borrowers to ensure consistency and compliance.
Loan Event #2: Personal Line of Credit
Eric and Mallory have listed their home for sale, and have received an accepted offer when their water heater dies. To ensure they can close the sale, on Oct. 20 Mallory applies for an unsecured personal line of credit to replace the water heater. TBCU knows unsecured lines of credit are subject to MLA, and since TBCU has checked Mallory's covered borrower status within the past 30 days, TBCU can rely on the previous determination. As Mallory is Eric's spouse, she is a dependent and her line of credit is covered by MLA, even though Eric is not a borrower.
TBCU uses its MLA-compliant line of credit agreement, which contains the required written disclosures and its toll-free phone number for oral disclosures. TBCU's data processor will calculate the MAPR on the line of credit for each billing cycle, to ensure the 36% MAPR cap is not exceeded.
Loan Event #3: Home Mortgage
Eric and Mallory have found their dream home, and on Nov. 9 they apply jointly for a mortgage loan with TBCU. As the loan will be secured by a dwelling, it is not subject to MLA. Since the loan type is excluded from MLA, the MLA analysis is complete; TBCU does not bother checking Eric and Mallory's covered borrower status.
The MLA mandatory compliance date is almost here. CUNA Mutual Group has prepared many resources to help you comply, including recorded webinars and frequently asked questions and answers, available here. Questions can be directed to Jennifer Torbeck, Compliance Consultant at CUNA Mutual Group. She can be reached via email or at (800) 356.2644, ext. 665.5760.
Go to main navigation