MCCU Announces Summer Savings Challenge Winners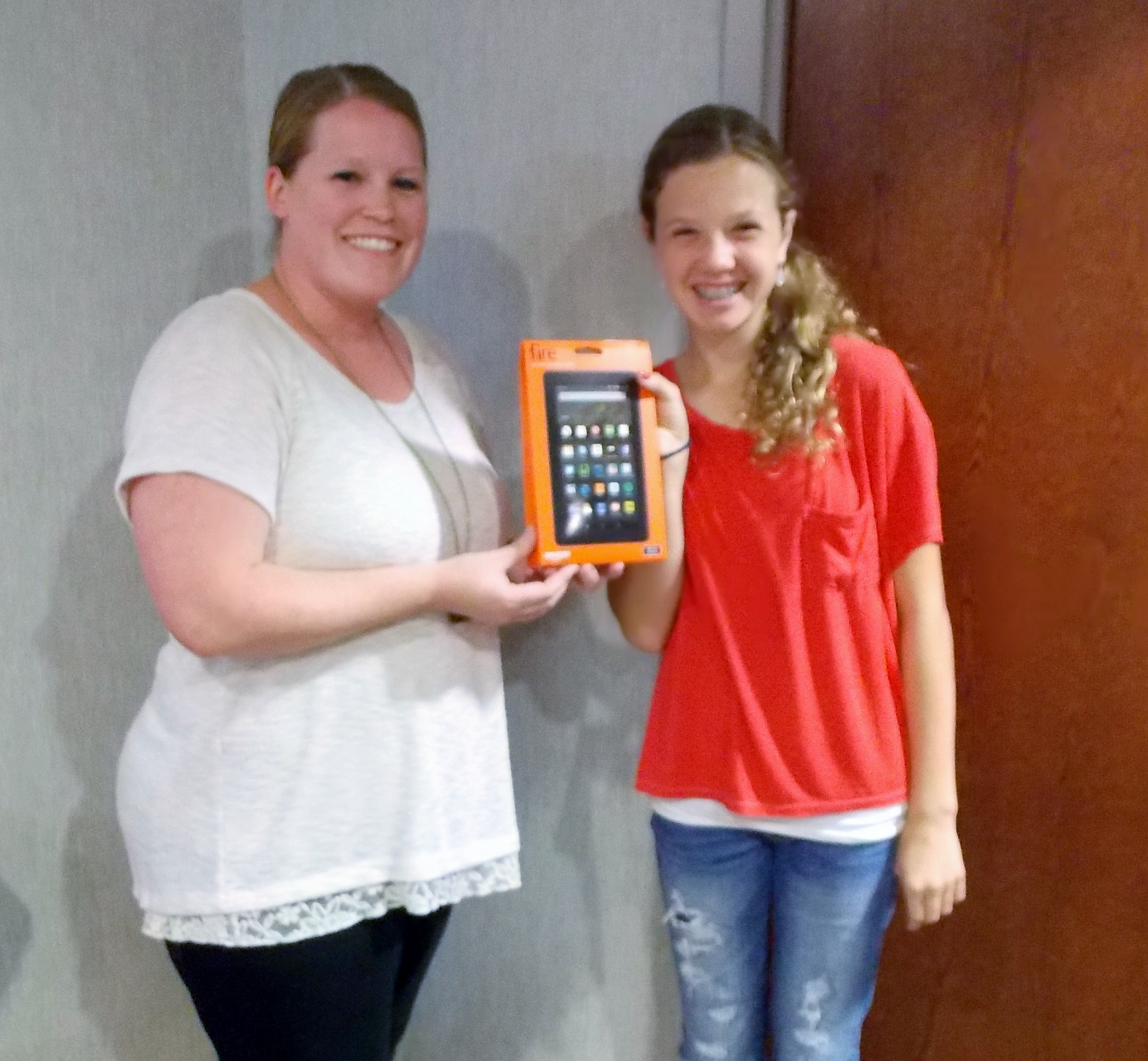 Marshall Community Credit Union held its first annual Summer Savings Challenge. The Summer Savings Challenge is open to all area youth age 5-15 that attend any one of MCCU's partner schools, including Gordon Elementary, Hughes Elementary, Mar Lee, Marshall Academy, Marshall Middle School, Walters Elementary and Wattles Park Elementary.
"During the school year we operate our student-run credit union branches in these area schools and we encourage kids to not only open their own savings account, but to start making deposits and begin saving their money," said Andrea Tucker, MCCU's Financial Education Coordinator. With the credit union's CU In School program, student members are incented to make these deposits at school by earning prizes and rewards throughout the school year. "What we've found, is that many of these kids want to keep making their weekly deposits throughout the summer months too. And we certainly don't want to discourage that. So to encourage them to come in and continue to make those deposits, we started our Summer Savings Challenge," continued Tucker.
To be entered to win one of the monthly prizes (a $25 savings deposit), or the grand prize (an Amazon Fire 7" Tablet with case), MCCU members simply had to visit either branch location and make a deposit into their savings account. The challenge ran from June 1 through Aug. 31.
MCCU's monthly Summer Savings Challenge winners were Sade Blackwell, 9-years-old, Layla Mack, 6-years-old, and Harrison Upright, 14-years-old.

And the grand prize winner, receiving an Amazon Fire 7" tablet, case and memory card, was 12-year-old Mara Tiernan. "Congratulations again to Mara! And to all those students who made deposits throughout the summer. Choosing to save your money instead of always spending it is one of the hardest money lessons to learn," said Tucker.
Go to main navigation