Limestone FCU Hosts Biz Kid$ Financial Fitness Camp for Local Kids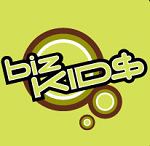 An Upper Peninsula credit union, Limestone Federal Credit Union (LFCU), used Biz Kid$ at their Financial Fitness Summer Camps to provide free financial education for their local youth. LFCU received support from the National Credit Union Foundation through a Biz Kid$ Financial Education Grant.
"We were so excited to fund this grant for [LFCU]," said Danielle Brown, Director of Development and Donor Relations at the Foundation. "It's great to see a credit union partnering with a local organization, such as a library, to help improve the financial futures of the students. I know Biz Kid$ will have a huge impact on their lives."
LFCU and the Manistique Public Library partnered to help put on the Financial Fitness Summer Camps. They held a total of seven camps in the months of July and August, and were able to reach kids ranging in ages from 9-15.
"At LFCU, we believe that educating our youth will only set them up for success, and the Biz Kid$ program helped significantly with this process," said Alyssa Swanson, Executive Assistant at LFCU. "Last year, one of our biggest employers, FutureMark Manistique, closed its doors. With the economic impact within the area, it was beneficial for the students to learn how to manage their money."
The fitness camp included the viewing of a Biz Kid$ episode, accompanied by an activity that focused on the financial lessons taught in the episode. The activity at the end of the episode was a team challenge, and each week there was a prize incentive given out. This helped the kids focus on the content of the episodes, and then apply what they learned in a fun, interactive way.
"The students really enjoyed the 'Grocery Shopping Challenge,' where they were given a local newspaper ad and were told to plan a week's worth of groceries within a $150 budget," said Swanson. "Some didn't realize how much a gallon of milk was or that they couldn't live off of macaroni and cheese."
The kids who attended the financial fitness camp now have a better understanding of money management, budgeting, and saving. LFCU hopes the students will take lessons learned and apply them in their lives to make sound financial decisions.

Read on about NCUF grants at work and Biz Kid$ here.
Go to main navigation