Registered MLO Training in the UP
This half-day workshop will cover: SAFE Act Requirements, Lending Regulations including Equal Credit Opportunity Act (ECOA)–Regulation B, Fair Housing Act, Fair Credit Reporting Act, Truth in Lending (TILA), Fair and Accurate Credit Transaction Act (FACTA), Credit Practices,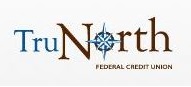 Service Member Civil Relief Act (SCRA), Flood Disaster Protection Act, Real Estate Settlement Procedure Act (RESPA), CFPB, Michigan Mortgage laws and updates.
CU Solutions Group is dedicated to helping you and your staff meet the MLO training for Registered MLO requirements imposed by the CFPB.
The training will be held at TruNorth Federal Credit Union in Ishpeming on Sept. 22, from 10a.m.-2p.m. The cost is $159. If you are interested in this session, please contact Maggie Anderson, Compliance Consultant, CUCE, BSACS, 906.280.0212 or Maggie.anderson@cusolutionsgroup.com. Space is limited.
Go to main navigation