Congress Supports CUNA Letter Addressing CFPB Arbitration
This week, CUNA penned a letter to CFPB Director Richard Cordray calling for reconsideration of the recently proposed rule on arbitration. The letter was signed and backed by 36 senators and 104 representatives, including Michigan Congressmen, Tim Walberg, Bill Huizenga and Mike Bishop.
Originally reported by CUNA, they state that Cordray is being called to examine and develop alternative proposals that foster consumer choice and preserve access to efficient dispute resolution.
The arbitration rule would prevent consumers from having access to the low-cost products and services that credit unions work to provide to members in need.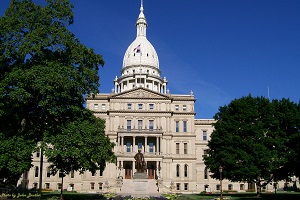 As stated in CUNA News, CUNA deputy chief advocacy officer, Eli Joseph said, "We appreciate the support of these 140 members of Congress, who recognize that rules, such as this, that are not narrowly tailored to address specific abuses, can actually harm consumers. CUNA remains concerned that frivolous class action litigation harms credit unions and their members, and jeopardizes consumers' ability to access the high-quality and affordable products that credit unions provide.
We agree with Congress that the CFPB should further study arbitration and should only propose solutions that can improve the process, as opposed to a sweeping ban that eliminates an option that the CFPB's own research shows can be better than litigation."
Last month, CFPB also received a letter that was signed by 70 U.S. Senators, includings Michigan's Gary Peters and Debbie Stabenow, asking for exemption from certain rules that have been put in place for predatory financial institutions, but are also affecting credit unions and community banks.
The CFPB has been requested to not disrupt the healthy financial services that credit unions provide to their communities. The U.S. Senate specifically cited how credit unions help members start small businesses, buy homes and cars and send kids to college.
The Michigan Credit Union League (MCUL) and our partners at the Credit Union National Association (CUNA) are proud of the overwhelming support we have from Congress. "We think this sends a clear, forceful message to the Bureau, one that we hope it will heed now and into the future," commented CUNA CEO Jim Nussle.
Go to main navigation