Oakland County Credit Union Mourns Loss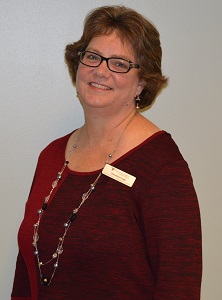 The Oakland County Credit Union (OCCU) mourns the loss of its vice president of information services, Christine Cook.
Christine Cook was a well-respected, long time employee, dedicated more than 34 years of service to the credit union. She began her career at the Credit Union as a CO-OP student in September of 1981.
Over the years, she worked her way up through many facets of the credit union, ending her career as an integral member of the executive management team.
Allan Kemp McMorris, president and CEO, expressed his sadness, "Chris's contributions to the credit union are truly immeasurable. I lost a dear friend as well as an outstanding co-worker."

Cook was passionate about OCCU's role as a good corporate citizen and was an avid fundraiser for the credit union's charitable partner, Pancreatic Cancer Action Network. She spearheaded the credit union's annual fundraising efforts, and helped inspire others to raise money for the important cause.
"Christine was a wonderful person to work with. She was very smart, dynamic and dedicated to her work at Oakland County," said Tim Bohlman, senior vice president of technology & marketing solutions at CU Solutions Group. "On several occasions, we would talk about family and friends, and I will certainly remember our discussions fondly."

Christine Cook is survived by her husband Randy Cook and two daughters.
Go to main navigation