National Credit Union Foundation Holds Twitter Chat

The National Credit Union Foundation (the Foundation) is hosting a Twitter chat for credit unions on Thursday, Aug. 18 at 4 p.m. (ET).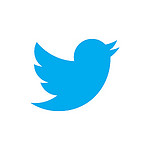 The Foundation routinely organizes Twitter chats for credit unions to share amongst each other best practices and tips for improving financial health.
"Financial health is a term used to describe the state of one's personal financial situation," said Christopher Morris, Foundation Director of Communications. "Improving financial health is at the core of what credit unions do every day and they are doing a great job. However, according to CFSI (Center for Financial Services Innovation), 57% of Americans—approximately 138 million adults—are struggling financially, so clearly there is more work to be done."
The Foundation hopes the Twitter chat will encourage a rich discourse of best practices and examples for improving the financial health of members and staff that include programs, products, education, services, measurement, nonprofit involvement and more
Click here to download/view the list of questions to be asked during the Twitter chat.
The Twitter chat is a live streaming conversation, free and open to anyone with a Twitter account. For this Twitter chat, the hashtag will be #foundationchat. Twitter users can either type #foundationchat into the Twitter search box or utilize other tools such as Tweet Chat, etc. to follow the conversation.
Credit union professionals and organizations are invited to follow the Foundation at @NCUFoundation for news and updates. The @NCUFoundation account will be leading the Twitter chat discussion. Questions will be tweeted using a Q1, Q2, etc. format, which can be replied to with a corresponding A1, A2, etc. format. All questions and answers should contain the #foundationchat hashtag.
To see wrap-ups of past Foundation Twitter chats, click here.
Go to main navigation