Dave Adams Encourages NCUA to Focus on Safety and Soundness in Op-Ed

As the NCUA Board looks to meet the challenges of 2016 and beyond under new leadership, it should refocus its priorities and attention on its core mission—safety and soundness regulation—as both a deposit insurer and a prudential regulator for federal credit unions.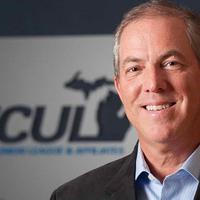 In fact, that focus is clear in the agency's mission statement, which states that the agency will "Provide, through regulation and supervision, a safe and sound credit union system, which promotes confidence in the national system of cooperative credit."
In the 46 years since the NCUA was created, the agency has moved beyond its mission into a wide variety of ancillary activities. In addition to direct-to-consumer outreach, promotion of financial literacy, assistance for small credit unions and to low-income designated credit unions, the NCUA is now active in business consulting designed to help credit unions "grow, innovate and provide better member services."
While these are all well-intentioned activities, one should question why the NCUA should be engaging in any of these areas considering they do not involve ensuring the safety and soundness of credit unions.
Let me be clear, providing help to small asset size credit unions, financial literacy programs and all these other activities are certainly worthwhile endeavors. However, the question is why our federal prudential regulator would be spending valuable time, resources and agency attention on things better supplied by trade associations, CUSO's and other service providers.
For example, the NCUA's consumer-facing website, MyCreditUnion.gov, provides information about the services credit unions provide and the standards the NCUA works to ensure. While there is nothing wrong with the site, there are already wide varieties of other websites where curious consumers can learn more about credit unions, including resources offered by trade associations and state leagues, along with individual credit union websites. NCUA even hosts an online game for children—a feature that many credit unions can't afford for themselves. Is this an appropriate use of NCUA regulatory assessment fees collected from credit unions across the nation?
Additionally, the agency has plenty of financial literacy and financial education information that it appears to have developed and tailored for use by consumers and credit unions. While it is admirable that the NCUA is supportive of financial literacy, developing and maintaining all of this content duplicates the efforts of many other organizations including the federal government's own existing site, MYmoney.gov.
This website is a product of the Congressionally-chartered Federal Financial Literacy and Education Commission, which is made up of more than 20 Federal entities that are coordinating and collaborating to strengthen financial capability and increase access to financial services for all Americans. The Commission was established by the Financial Literacy and Education Improvement Act, Title V of the Fair and Accurate Credit Transactions Act of 2003 (P.L. 108-159). The Secretary of the Treasury chairs the Commission, and the Director of the Consumer Financial Protection Bureau is the vice-chair. So, the question is, should NCUA be allocating any additional credit union dollars to financial literacy when so many well-funded resource sites already exist?
Similarly, the NCUA's Office of Small Credit Union Initiatives (OSCUI) continued promotion of the low-income designation duplicate efforts already being effectively undertaken at the local level and by trade organizations like CUNA, state leagues and many others.
Just this week the NCUA's Office of Consumer Protection just announced that it would be scheduling a "live chat" targeting service members, veterans and their families on the topic of military consumer lending issues. Earlier this month the NCUA announced that OSCUI would be providing free consulting services to 161 credit unions around the nation, helping them develop growth strategies, plan for new products, create succession plans, and other activities.
These are recent examples of agency over-reach and mission creep. While they are probably the most alarming examples, there have been numerous similar efforts in the past and it is time for the Board to refocus its attention on its core mission.
Now, I recognize that this may be an unpopular opinion in some quarters of our industry as all of these causes are noble. I'm not arguing that providing financial education to consumers or assistance to credit unions is a bad thing. However, I am suggesting that these activities can and should be provided by the private sector, not the NCUA. Without proper industry oversight of NCUA's budget, the cost of deposit insurance and federal regulation are adversely affected by this lack of budgetary discipline.
Appropriately, the NCUA has taken increasing heat recently over the methodology used to set the Overhead Transfer Rate, which many state chartered credit unions and state regulators contend has the effect of overcharging state-chartered credit unions for share insurance fund activities. In fact, recent legislation has been introduced in Congress to provide more transparency and discipline with regard to the OTR. Reducing duplicative and unnecessary programs such as those I've mentioned would both provide the Board with greater focus on what matters the most, and reduce agency expenses, thereby opening the door for a more equitable Overhead Transfer Rate calculation.
State trade associations exist to provide resources for credit unions of all sizes, but we are especially focused on helping small asset size credit unions serve, grow and remain strong. A critical difference in getting that assistance from a trade association instead of NCUA is that trade associations are voluntarily funded organizations set up to serve member interests. Unlike the NCUA, our members choose to belong and aren't subject to penalties under law if they don't pay dues or fees.
While I recognize that every social program has a constituency and cutting back on giveaways can be difficult, credit unions nationwide would benefit from the NCUA Board refocusing its attention on safety and soundness matters and cutting back on unnecessary staff and programming that falls outside the mission of safety and soundness regulation and supervision.
Go to main navigation