Small Groups, Unique Location Prove Popular for Millennial Training
Earlier this month, attendees representing 20 Michigan credit unions gathered to work on their strategies to attract younger members at "Getting Younger: Attract, Serve and Retain Millennial Members." Jim Kasch of Canidae Consulting and former CEO of Darden EFCU in Florida partnered with MCUL & Affiliates to offer the training in Ann Arbor and Lansing.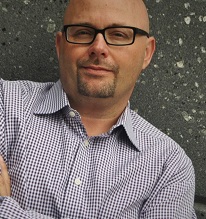 The event received top marks for content, location and value, and attendees raved about Kasch as a presenter.
"This was the most beneficial workshop and best presenter I have experienced in nearly 26 years in the CU industry," one participant shared on their event evaluation.
Among a wealth of other information, Kasch offered attendees practical advice and insight into appealing to this younger demographic. If you're having a difficult time getting the attention of Millennials in your field of membership, Kasch advises you focus on these four things:
Be transparent. If your product and pricing offers are littered with unnecessary caveats and loopholes, Millennials will feel like you're hiding something. Don't offer flimsy and meaningless "discounts" or bonuses just because you've done so before. (Like discounts for "auto-pay" on consumer loans. Millennials wonder why you don't just offer your best price up front.) A simple thing – price your new and used vehicles the same.
Be simple. Don't design three checking account products with slightly different features when you can have one product that incorporates all of them. Not only does simplicity raise your chances of success with Millennials, your frontline employees will love having a single product to sell instead of three. Wildfire Credit Union offers a single checking account that pays dividends, has no monthly fees, and has rebranded overdraft protection as "No Bounce".
Show them, don't tell them. Don't waste marketing efforts listing features and benefits trying to tell Millennials why they should use your credit union. Instead, show them what it means to be a member, what it means to use your products over another institution's products, what it means to be a part of the family. Instead of focusing just on loan rates or even payment amounts, share stories about how members can now afford to own a safe vehicle that allows them to get to work.
Use shareable media. When you have a compelling message of people experiencing the credit union, leverage social media smartly and let the members participate by sharing with their friends. FreeStar Financial Credit Union is running their "Take Your Dreams Higher" campaign wherein members send in photos and stories about how the credit union improved their lives. One example is from a young man who was able to pay cash for a vehicle after participating in a credit union savings program.
Offered in non-traditional learning spaces, the training provided an opportunity to collect actionable data and to spend a day digging into that information with a consultant who is passionate about credit unions and knowledgeable about Millennials. Those interested in future sessions to be hosted in a similar format may write to educate@mcul.org.
Go to main navigation