CU Advocate Lon Bone Retires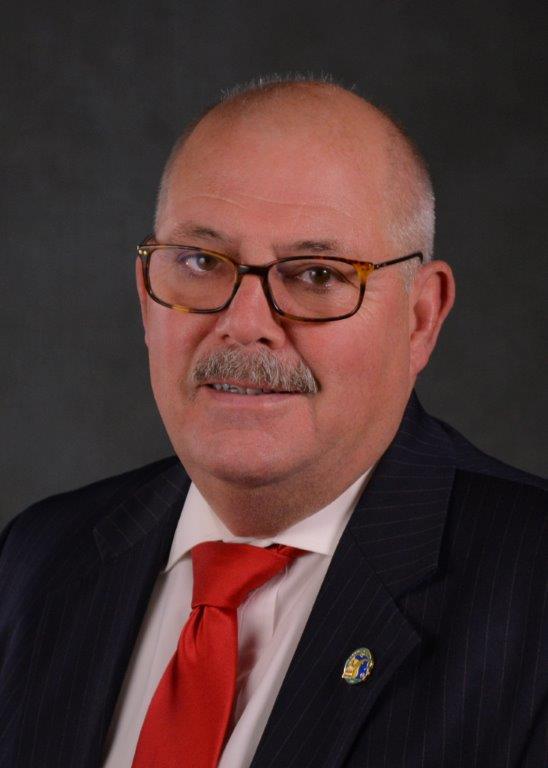 Lon Bone, Vice President of Employer Development Group at Genisys Credit Union and longstanding advocate of the credit union movement, is retiring after decades of outstanding service.
Since 1974, Bone has been a valuable asset to Genisys, the credit union's community and the movement's political agenda. His work as a representative of the Oakland County Chapter constantly reinforced the importance of grassroots participation by credit union leaders, rallying members to attend local events such as legislative breakfasts as well as large events like the CUNA GAC, state GAC and Hike the Hill.
Bone served on the Oakland County Chapter's Executive Committee for nearly a decade (1988-1997), and has also been a member of various Chapter and MCUL committees and task forces. Bone was elected as an alternate to the MCUL Board of Directors in 1996, and spent the following two decades as an MCUL Board member.
A lifelong advocate for credit unions, Bone chairs the MCUL's Government and Political Affairs Forum–-MCUL's primary political and grassroots committee. As chair of the forum, he also serves as chair of the MCUL's affiliated state and federal PAC Boards of Trustees as well as the chair of A Stronger Financial Michigan (ASFM), the vehicle for the promotion and defense of the industry and education on credit union issues. Bone has also been a constant volunteer for the Credit Union National Association (CUNA), including his service as a member of CUNA's Governmental Affairs Committee, the CULAC Board of Trustees, the Executive Committee and Chairman of the CUNA Bundling Committee.
Bone's relentless participation has found him the recipient of MCUL's Person of the Year and Distinguished Service Awards. Additionally, Bone's service and commitment to the movement was recognized in 2011 when he was formally inducted into the Credit Union House's "Hall of Leaders."
While Bone is retiring from Genisys and stepping down from the MCUL Board, he has been appointed an associate Board member at Credit Union ONE and will continue serving as chair of the forum and PAC Trustees.
Pursuant to the MCUL Bylaws, Martin Hansen, the current District VIII Alternate Director, will move up to serve as District Director and there will be an election to fill the vacancy in the District VIII alternate position.
"Our sincere congratulations go out to Lon Bone for his service on the MCUL Board and for all that he has accomplished during his 42 year career at Genisys. Lon and Genisys have been shining examples of personal and credit union advocacy," MCUL CEO Dave Adams said.
Go to main navigation