Financial Educators Work to Youthify! Michigan Credit Unions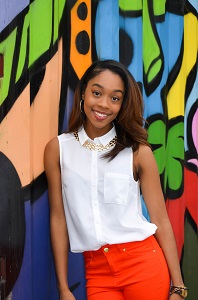 Erin Winters, Young & Free Spokester, Michigan First CU
YOUTHIFY! Michigan, is a one-day informational event that seeks to educate, energize and empower credit unions to reach youth through financial education. Lead by a team of area credit union financial education experts, this will be the 6th year for the event. According to Brenda Scramlin, marketing director at COPOCO Credit Union in Bay City, "This is going to be our best year yet!"
Youthify! Michigan will take place Aug. 17 from 9:00 a.m.-4:00 p.m. at Portland Federal Credit Union's main office located at 9077 Charlotte Hwy in Portland.
This year's lineup showcases some unique presentations including one from CEOs Bill Lawton (Community Financial CU) and John Crist (CP Federal CU) on how to get executives and board members behind your youth program. Representatives from Junior Achievement will be on hand to discuss curriculum-based educational resources, and there will also be a "BIY" (Build-it-Yourself) breakout session.
"This is a new spin on creating presentations" adds Sheryl Hogle, director of financial education for Harbor Light CU and one of Youthify! Michigan's organizers. "The session will give attendees the opportunity to create mini-presentations they can take back and incorporate into their own programs." Another exciting highlight will be Erin Winters, Young & Free Spokester from Michigan First CU, sharing her experience as a millennial trying to reach millennials.
At a cost of $75 per person, which includes a continental breakfast, lunch, materials, networking, and education, attendees are definitely getting a lot for a little. The registration cost increases to $85 per person after Aug. 5.
Anyone working with youth through financial education, community development or marketing areas is encouraged to attend. Professionals in surrounding states are also welcome.
Anyone interested in attending the event should contact Brenda Scramlin at (989) 460-3625 or via email.
Go to main navigation