Michigan CU Foundation Elects New Trustees
At the June 17 meeting, the Michigan Credit Union League Board of Directors elected four Michigan Credit Union Foundation (MCUF) trustees.

Carma Peters, CEO of Michigan Legacy Credit Union and current MCUF President, was re-elected to a second two-year term. Also re-elected to a second two-year term was MCUF Trustee Jeremy Cybulski, Community Financial Credit Union Senior Education Partnership Coordinator.
Two trustees were newly elected to serve on the board of the Foundation. Jeff Jackson, Chief Lending Officer of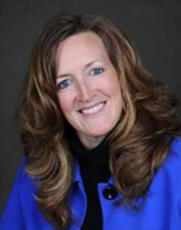 Michigan State University Federal Credit Union (MSUFCU), was elected for a two-year term, while Brenda Lippens, CEO of Delta County Credit Union, was elected to a one-year term to fill a vacant unexpired position on the board.
With 31 years in the financial services industry, incoming MCUF trustee Brenda Lippens has a strong passion for education and for giving back to the community. "I feel that it is every credit union's responsibility to actively participate in events that raise awareness of the credit union movement. I believe the foundation has the ability to help credit unions do this effectively and I am pleased to be a part of this effort."
At MSUFCU, Jeff Jackson leads teams that collaborate with local and national partners to implement programs that address community needs and help people achieve their dreams. "I have been at MSUFCU since 1997 and have embraced the credit union philosophy since day one. My intent as a trustee of MCUF is to leverage my experience being in the credit union movement and help the Foundation achieve its goals in helping credit unions."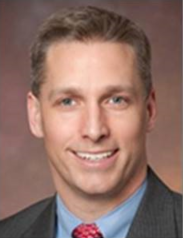 Continuing to serve on the MCUF board are trustees Jim Francis, CEO of Jackson Community Credit Union, and Candy Keene, Executive Vice President & COO of University of Michigan Credit Union. Renee Werth, MCUL Vice President of Education and Events serves as the MCUL CEO's delegate on the MCUF board.
The MCUF works cooperatively to help credit unions proficiently serve Michigan communities through financial education, community reinvestment and professional development support. The Foundation funds community reinvestment grants for unique credit union outreach projects and supports programs such as financial counseling certification training, financial reality fairs for teens and CUNA Management School scholarships.
"We congratulate the new trustees on their election and thank them for stepping forward to volunteer in support of the Foundation," commented MCUL EVP Ken Ross. "We continue to be excited by the success of the Foundation's shift in focus toward providing community reinvestment grants that highlight the credit union difference in communities across the State of Michigan."

To learn more about MCUF activities and programs, apply for funding, or make a donation, please see the MCUF website at www.mcuf.mcul.org.
Go to main navigation