Promoting Millennials to be Credit Union Promoters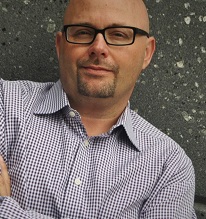 Credit unions can build membership amongst the Millennial demographic by generating organic growth. But creating "promoters" who lead their friends, family and colleagues to the credit union's front door (or online portal), is easier said than done!
During MCUL & Affiliates workshops being offered in partnership with Canidae Consulting this summer, attendees will delve into a personal investigation of "member effort" required to do business with their credit unions, and how to build satisfaction into loyalty, as well as loyal members into advocates and promoters.
Attendees will be hearing from a first-hand authority on Millennial strategy, Jim Kasch, who spent five years as CEO of Darden Employees FCU and founded Canidae Consulting to pursue his passion of helping credit unions reach younger members.
The Getting Younger: Attract, Serve and Retain Millennial Members! workshop will be held Tuesday, July 19 at GO Where Meetings Matter in Ann Arbor and Thursday, July 21 at the Think Space in Lansing. The event offers valuable take-aways and provides an opportunity to develop a Millennial strategy specific to an individual credit union. Registration is $599 for the first registrant; two or more attendees are $450 each.
Go to main navigation