Apply for a Scholarship to Attend Hike the Hill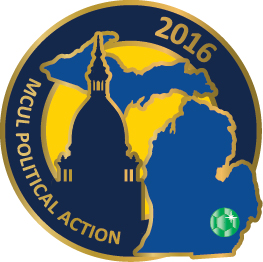 This year's Hike the Hill will take place on Sept. 28-29 in Washington D.C. Credit union participants from each of Michigan's 14 congressional districts are needed to make this a successful grassroots lobbying event for the MCUL. There is no registration fee and scholarships through the "Michele Myrick ASFM Defense Scholarship Fund" are available for credit union leaders and volunteers interested in attending this year's fly-in. Topics for discussion with lawmakers and regulators will include data breach liability, regulatory burden, member business lending and the credit union tax exemption.
Participants will have the opportunity to meet with their congressional member's office, in addition to participating in meetings with the regulatory agencies.

The Michele Myrick Scholarship Form can be accessed online by clicking here. To register for this year's Hike the Hill click here. For questions about this year's event, contact Political Affairs Coordinator Haleigh Krombeen.
Go to main navigation