CFSI Designates June 29 "Financial Health Matters" Day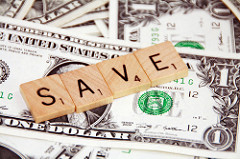 The Center for Financial Services Innovation (CFSI), an authority on consumer financial health, has designated June 29 as #FinHealthMatters Day. They are asking financial institutions, innovators, non-profits and others who support Americans' financial health to use the hashtag #FinHealthMatters between now and June 30 to spread the universal importance of financial health.
In correspondence with #FinHealthMatters Day, CFSI is running a blog contest for essays published on June 29 with the theme "What Financial Health Means to Me." All are encouraged to enter; find instructions here. You can find easily shareable content resources here (click-to-tweets, blurbs for Facebook and LinkedIn and stats for blog posts).
With the help of the Michigan Credit Union Foundation (MCUF), credit unions have hosted 30 Financial Reality Fairs for teens in Michigan schools this school year (September–June), providing 2,614 students a unique hands-on reality simulation to help prepare them for successful financial health in living and budgeting on their own after graduation.
Credit unions are being encouraged to contact MCUF by June 30 for community reinvestment initiative grants ranging in value from $100 to $20,000.
MCUF is making funds available to help credit unions build stronger communities by addressing community problems, creating sustainable solutions and by helping to increase community reinvestment, financial education initiatives, partnerships and more.
Go to main navigation