Register Today for the 2016 Hike the Hill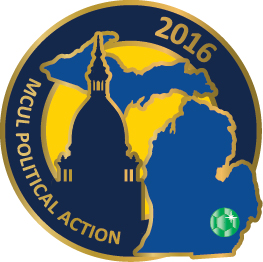 Want to become a more active member of MCUL's advocacy efforts? You can play a crucial role in helping to ensure that lawmakers support the credit union industry by attending our advocacy events. And there's no greater place to hop aboard than the grassroots lobbying trip, Hike the Hill.
The 16th annual Hike the Hill will take place on September 28-29 in Washington D.C. Participation in this year's event is more important than ever. The event's focus will be on integral issues such as regulatory burden, data breach liability and member business lending.
Hike the Hill provides an excellent, low-cost opportunity to make an impact on federal legislative and regulatory policymakers during meetings and Capitol Hill visits.

Information on the hotel, scholarship opportunities and registration can be found on the Hike the Hill web page. More information will follow in the upcoming months. If you have any questions about this year's Hike the Hill event, contact Political Affairs Coordinator Haleigh Krombeen or by phone at 800-262-6285 ext. 459.
Go to main navigation