In Brief...
Alpena Alcona Area Credit Union Donates to Scoreboard Fund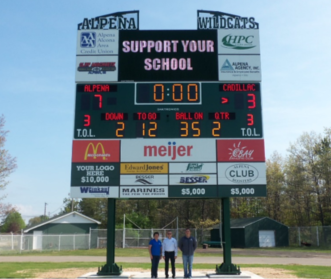 Alpena Alcona Area Credit Union recently made a $10,000 donation to support Alpena High School with the purchase of an electronic scoreboard for the Wildcat football stadium.
The funds raised for the scoreboard will be used to replace the current audio system and add video capabilities that will continue to generate funds to improve the stadium for years to come. With the addition of the audio video screen the possibilities for more events such as summer movies, graduation ceremonies, weddings, and other various events to be hosted at Wildcat Stadium are endless.
AAACU is extremely excited to be a founding partner and sponsor for the scoreboard upgrade as well as a supporter of our local school and community in which we serve.
Vibe Credit Union Awards $40,000 in Scholarships
On June 2, Vibe Credit Union was pleased to, once again, recognize five exceptional graduating high school seniors, each, with a $1,000 FU$E Scholarship. "Every spring, for the past eight years, we have received many submissions from remarkable students." Chief Marketing Officer, Tyler Ross said. "I am so inspired by the caliber and initiative of these teens whose accomplishments are amazing." The recipients are graduating seniors of distinction who exemplify leadership, academic excellence and generous community action.

President/CEO Tom Reagan said, "These five outstanding young members represent our future. Vibe is honored to provide them not only with our encouragement, but also with financial assistance to reach their educational and career goals."


Gerber FCU Rewards Members for Feedback
Brenda Bice, Corporate Branch Manager for Gerber Federal Credit Union, awarded credit union member Barbara Burns (pictured right) with a $100 Visa Gift Card following a quarterly drawing of survey participants. Each quarter Gerber FCU awards a $100 Visa Gift Card to a member who completes a short online survey. Tell the credit union how they can better serve you here and you may be the next lucky winner!
Powered By Honor Brings $3,000 of Support to Allegan's Renewed Hope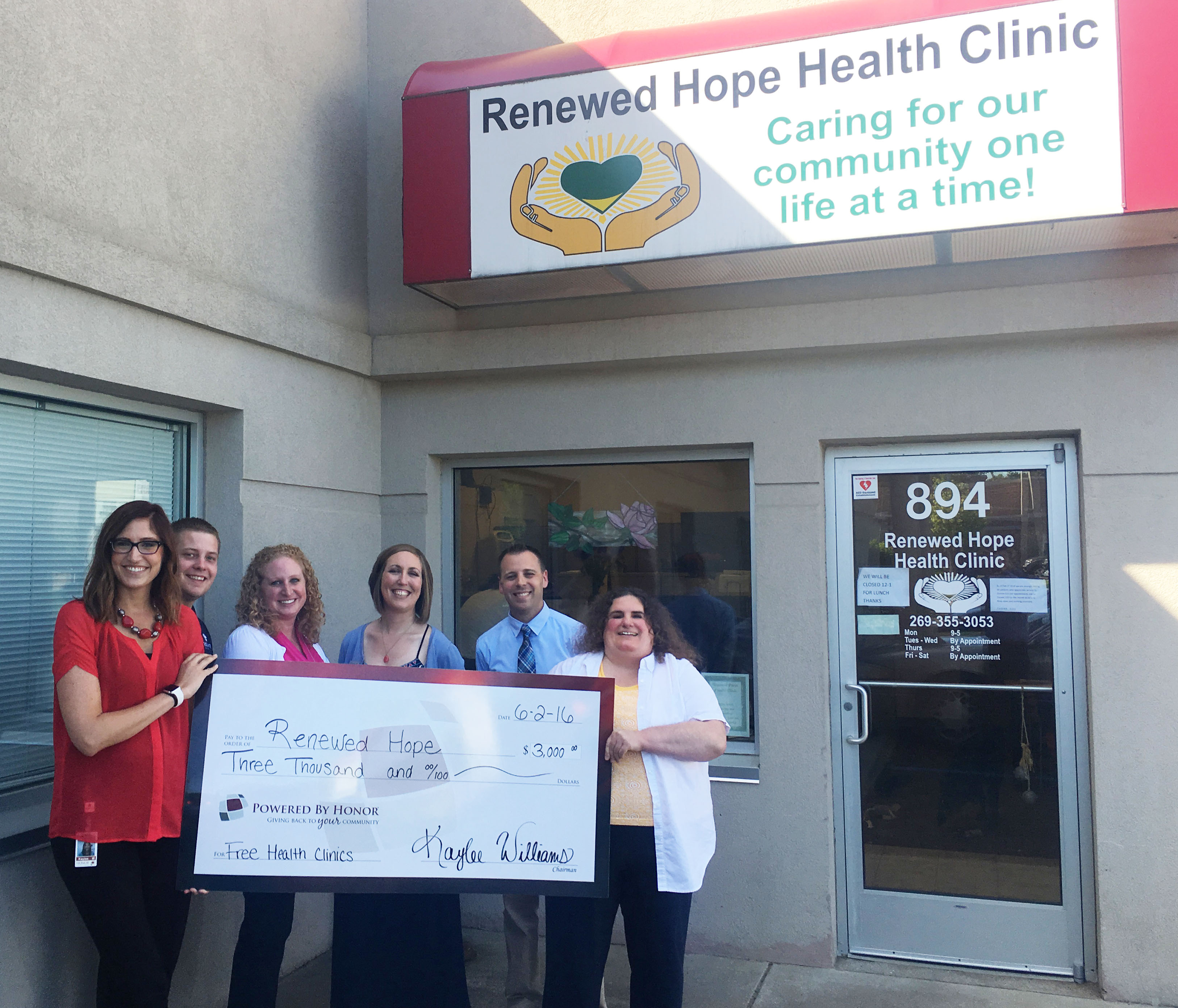 What would you do if you didn't have health insurance, were struggling to make ends meet and needed medical attention? It's not a comforting situation to imagine yourself in, but Renewed Hope is striving to provide a solution for Allegan County citizens that find themselves in that very scenario. With a $3,000 donation, Powered By Honor is standing behind Renewed Hope's mission to provide medical, emotional, and spiritual care to the uninsured and underinsured adults of Allegan County.
Currently providing care for close to 2000 patients, Renewed Hope provides a variety of services including medical, mental health, patient assistance program, referrals to specialists, assistance with social security disability applications and assistance with other social service applications like Medicaid and Medicare. All services are free of charge, with an optional $10 donation. With the majority of staff contributing on a volunteer basis, Renewed Hope is the epitome of the power and benefit that volunteerism and paying it forward can bring to a community. To find out if Renewed Hope could benefit you and your family or to see how you could get involved through volunteer time or a monetary or in kind donation check here.
Go to main navigation