What Matters Now: Insights from Millennials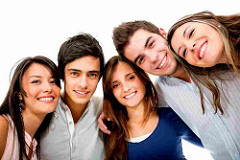 Millennials are often described in generalizations, but this is a generation with a variety of needs. Making up 25% of the US population, they cut across life stages with almost half being parents. And of those Millennial parents, nearly 4 in 10 are likely to be in the market for a new car in the next 18 months.
What matters most to Millennials? And what can your credit union do to engage with this powerful group?
In 2015, CUNA Mutual Group and TruStage launched What Matters Now, an ongoing consumer research program designed to give credit unions key insights on specific market segments. In 2015, the research focused on middle-income consumers, aged 30-70, with an annual income between $25,000 and $100,000.
This year, the research took a closer look at the highly valuable Millennial segment, defined as those ages 18-34, with household incomes ranging from $25,000-$100,000. Although the research found the Millennial segment relatively difficult to pigeonhole, there were a number of commonalities: Millennials tend to be optimistic—though worried about their finances, more likely than older consumers to purchase a car or home in the near term (especially if they were parents), attracted to mobile banking and know little about the credit union difference.
Millennials also know that their financial acumen is limited and are looking for help in this area. These characteristics, plus the fact that Millennials recently overtook Generation X as the number one generation in the workforce, make this segment an invaluable credit union target.
The full What Matters Now: Insights from Millennials report along with an infogrpahic featuring key insights are available at here. Read more on the motivations, worries and hopes of different Millennial groups that will inspire you to engage and evolve with your Millennial members and potential members in new and different ways.
Go to main navigation