At AC&E, Why It's Time for Credit Unions to Get 'Fierce' About Advocacy
DETROIT—When it comes to advocacy, it's time for credit unions to stop being so nice.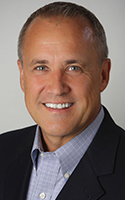 That was the word from CUNA CEO Jim Nussle, who addressed a crowd of nearly 1,000 credit union supporters at the Michigan Credit Union League and CU Solutions Group's Annual Convention & Exposition (AC&E).
Nussle emphasized that advocacy remains job number one for CUNA, but he said it's time for the gloves to come off and time to get "fierce" when fighting for credit union causes.
"I don't think credit unions have been fierce enough in the last 20 years," he said. "We've been nice, we've had our voice heard, we've had a lot of people visit a lot of offices, but we need to be stronger. We need to be fierce. I'd even venture to say that they need to be a little bit scared of us."
He added that "I think we've seen some of that success already," pointing to initiatives such as suing Home Depot after a data breach exposed credit unions to significant losses, fighting NCUA to expand the examination cycle for healthy credit unions, and other interactions with groups such as the Federal Accounting Standards Board, the Department of Labor and more.
Nussle said credit unions nationally have added 1.6 million members to their ranks since January of this year, bringing total memberships to more than 105 million. But, he said, CUs are still dwarfed by groups with significantly smaller memberships, but larger voices—the AARP (60 million members) and the NRA (3.5 million members).
"When the AARP goes to Washington and they talk, the Capitol dome shakes," he said. Nussle went on to suggest that with 105 million members already on hand, credit unions could easily eclipse the AARP if it could better mobilize members—something CUNA's Member Activation Program (MAP) is attempting to do.
The message of the credit union difference still resonates, said Nussle, and can make a big difference with legislators—as well as with attracting new members.
"We get to claim something that really nobody else gets to claim at a time when it's probably most important to be able to claim it," he said. "For the people who are out there—the vast numbers who are out there living hand-to-mouth, paycheck-to-paycheck, students and seniors and veterans and people just trying to make it—we are their best hope. Their best financial partner. Because you're not here to make money off of them, you're here to help them."
Go to main navigation