Submit Your Questions for CUNA CEO Jim Nussle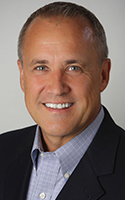 MCUL will be conducting a live Facebook interview with CUNA CEO Jim Nussle following his remarks at the upcoming MCUL and CUSG Annual Convention and Exposition in Detroit, and we want your input.
Michigan credit union professionals are invited to submit their own questions for Nussle to possibly be included in the live Q&A. If you'd like to suggest questions, there are two ways you can do it:
Tweet us at @MichCULeague or leave a comment on our Facebook page (and be sure to include your name and credit union).
Email us your question, along with your name and credit union.
Possible topics include the credit union regulatory burden, data breach legislation, the CFPB's proposed rule on payday lending or even just who he thinks will win the NBA finals! Get creative!
MCUL staff reserves the right to select which questions are included in the Q&A and to reword questions for clarity.
Go to main navigation