In Brief...
2016 Scholarship Recipients Announced in Motown
Motor City Consumers Cooperative and Motor City Co-Op Credit Union are pleased to announce the 2016 Bathanti-D'Agostino Memorial Scholarship recipients. Each recipient will be awarded $2000 for college expenses.
"I am honored to announce this year's recipients. Motor City Co-op Credit Union and Motor City Consumers Cooperative are fortunate that we can provide funding to encourage our young members to further their education. Each of the recipients excels academically and is committed to helping their communities," said Robert Walby, board of director for Motor City Co-op Credit Union and chairman of Motor City Consumers Cooperative.
Three scholarship recipients were selected based on their scholastic ability, merit and community involvement. The recipients are:
Ryann Easterbrook of Shelby Township who plans to attend Oakland University
Natalie Suchoski of Shelby Township who plans to attend Michigan State University
Janvi Trivedi of Troy who plans to attend Yale University
High school seniors who are members or children of members and are attending college after high school may apply. Any Michigan resident is eligible to join the credit union by opening a savings account with a $10 deposit and an initial $3 membership fee. Verification of identity will be required with a State of Michigan license or identification card.
DMCU Introduces New Website and New Logo
Diversified Members Credit Union (DMCU) is proud to announce the debut of their new and enhanced website, concurrent with an all new corporate logo. The website redesign brings a fresh and modern look with plenty of new features especially beneficial to mobile and tablet users. Accompanying the redesign is the unveiling of sleek new logo which encompasses the past, present and dynamic future of the credit union.
"With the opening of our new Novi branch, it was the perfect time to evaluate the organization's brand to ensure it was in sync with who we are and where we want to be," said marketing manager of DMCU, Russ Kotila. "Together, the new logo and improved website create a more informative and engaging member experience while highlighting our improved online banking and bill pay services."
These exciting improvements will provide the Detroit-based credit union with the opportunity to reach new members while improving the relationship with current members. DMCU's new website and logo went live on Wednesday, June 1. To see the changes yourself, head over to the site, today.
Vibe Credit Union Appoints New CFO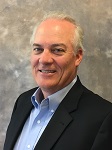 On June 1, Brian McVeigh joined Vibe Credit Union as their Chief Financial Officer. Brian has worked in the financial services industry for over 30 years, most recently as senior vice president at Lake Trust Credit Union.

Tom Reagan, president and CEO said, "As we celebrate our 80th year in business, we are very excited to have Brian join our executive team as he is a dynamic, visionary leader." Reagan added, "Brian will be instrumental in helping us grow with his depth of knowledge in finance, technology, and mergers that he acquired from working at other large financial institutions."

Brian is a Michigan State University graduate and lives in Howell with his wife Kelly. They have two sons and two grandchildren.



FreeStar Financial Credit Union Awards Exemplary Students
FreeStar Financial Credit Union awarded four outstanding high school seniors with $1,000 scholarships for Community Action and Military Honor.
The Community Action Scholarship recognizes students who are active volunteers in the community and exemplify the credit union's principle of "people helping people." Desmond Cribbs from Clintondale High School and Carina Willcock from Utica High School will receive $1,000 each as the Community Action Scholarship winners.
The Military Honor Scholarship is awarded to members of FreeStar FCU whose parent (one or both) are active military, reserve or veterans. Jerod Buchta from Troy High School and Carolynn Ross from L'Anse Creuse High School-North will receive $1,000 each as this year's Military Honor Scholarship winners.
"We are proud to recognize Desmond, Carina, Jerod and Carolynn who have taken the time to assist the community and non-profit, charitable organizations," said Drema Isaac, president and CEO. "These students have developed a pattern of helping in their community while maintaining academic excellence, and we are proud to recognize them."


Option 1 Credit Union Named Best and Brightest
Option 1 Credit Union, headquartered in Grand Rapids, was selected as one of the "101 Best and Brightest Companies to Work For" in 2016. The Best and the Brightest judges look for businesses with unique and creative thought processes with support from senior management and policy makers. They search for above-average programs, services and solutions for employees. Only companies that distinguish themselves as having the most innovative and thoughtful human resources approach are considered.
The Best and Brightest Companies to Work For is a program of the Michigan Business and Professional Association which celebrates the winning companies that are making better business, creating richer lives and building a stronger community. They leverage a depth of programs and community initiatives that positively impact businesses statewide.


Catholic Federal Credit Union Awards $100,000 in Scholarships
Catholic Federal Credit Union recently awarded $100,000 to 240 students with their Msgr. Forbes Scholarship Trust Fund.
The college scholarships are open to members of the credit union who meet the criteria based on financial need, community involvement, educational/occupational goals, grade point average and other requirements.
The scholarship program, which originated in 1982, was inspired to honor the legacy of the late Msgr. Eugene A. Forbes whose dedication and commitment to encouraging the pursuit of higher education, coupled with the credit union's philosophy of 'people helping people,' continues to be an integral part of Catholic FCU.
Since 1982, the Msgr. Forbes Scholarship Committee has awarded $1.8 million dollars and has given out more than 3,800 scholarships to students who want to begin or continue their education.
Great Lakes First Federal Credit Union Raise for Escanaba and Gladstone Areas

Throughout the month of April, both Great Lakes First Federal Credit Union offices in Escanaba and Gladstone collected donations for Heart & Soles of 906. Staff and members raised $500 and a few pairs of shoes to donate.

Heart and Soles of 906 is a non-profit organization that serves less fortunate children (grades K-12) of the 906 area and provides them with athletic shoes and socks.
Go to main navigation