White House's Launch of 16 New Summer Impact Hubs Includes Detroit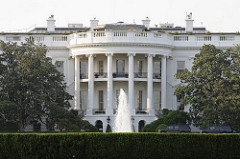 Over the last seven years, the Administration has been working to transform the federal government into a more effective partner for local communities. Federal government leaders are working hand-in-hand with local stakeholders to craft solutions that harness resources across multiple agencies in response to local needs and priorities. Since 2009, more than fifteen federal agencies have launched dozens of initiatives and partnerships with over 1,800 rural, tribal and urban communities. From Fresno to Detroit, Southeast Kentucky to Baltimore, federal leaders are working across agency lines and offering hands-on support to build local capacity, provide expertise, and unlock resources to help community leaders achieve their goals.
Building on that work, the White House and 16 federal agencies announced an effort to provide tailored support from the federal government to 16 Summer Impact Hubs to upgrade and expand their summer jobs, learning, meals and violence reduction programs for young people this summer and year-round. Among these communities, the Administration chose Detroit as a location that would benefit greatly from their partnership.
Each city has each been paired with a Federal "Summer Ambassador" who will spend the spring and summer partnering with them to meet their locally-driven goals by leveraging existing Federal resources, breaking down agency silos and building new national and local partnerships. The Administration is also enlisting the targeted support of companies and philanthropy to create more opportunities for young people in these communities.
Federal agencies will support these efforts. For example, the Department of Agriculture is providing nutritious meals; the Department of Education is offering technical assistance though its Summer Opportunity iForums webinars; the Department of Treasury is offering information on financial education and account access; the Department of Health and Human Services will provide guidance on how cities can use Temporary Assistance for Needy Families to support youth employment; the Department of Housing and Urban Development is enlisting the help of its network of 3,000 Public Housing Authorities to secure employment opportunities for more than 1,000 youth this summer.
In February, the President called on state and local leaders, community organizations, schools, and businesses to step up to connect young people to their first jobs and summer learning, meal, and violence reduction programs.
If you would like to get involved in supporting a Summer Impact Hub click here.
This summer, the Administration will announce progress toward meeting the local Summer Impact Hub goals and organizations that have stepped up to support them at block parties across the country. These events will engage youth, families, businesses, local innovators and entrepreneurs, and community leaders around making this summer active, healthy, safe and productive.
Go to main navigation