Senate Unanimously Passes Michigan Credit Union Act Update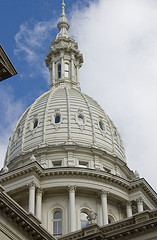 It's a good day for Michigan credit unions. With a vote of 37 – 0, the State Senate passed a six-bill package that will modernize the Michigan Credit Union Act (MCUA) for the first time since 2003.
"The bills will have a positive impact on Michigan credit unions' daily operations by removing regulatory hurdles that will better allow them to serve the state's 4.8 million credit union members," MCUL EVP/COO Ken Ross said. "Michigan credit unions should be applauded for their vigorous, grassroots advocacy which resulted in real results for the industry."
The package of bills amends the state charter in dozens of ways, including:
Authorizing credit unions to offer Trust services through a CUSO
Eliminating cap on fixed assets for strongly capitalized credit unions
Protecting against enforcement of examiner "best practices"
Creating the Credit Union Regulatory Fund, which protects state exam fees
Allowing ability to offer loan promotions and provide prize incentives for refinancing loans
Reducing number of required board meetings to 6 times a year
Allowing anyone to serve as a co-signer, co-borrower or guarantor of a loan
Permitting pre-payment penalties for commercial loans
The bills will now move back to the State House for concurrence. The original MCUA package was easily approved by the house.
Governor Rick Snyder is expected to sign the bills into law by mid-June. The amendments will go into effect 90 days later.
For more information on the MCUA update is available here. To see MCUL President/CEO Dave Adams discuss the update in his Priority Report video series, click here.
Go to main navigation