Genisys Credit Union's 80th Anniversary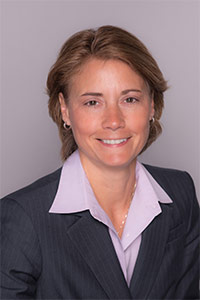 This year marks 80 years of financial success for Genisys Credit Union. "We are proud that after 80 years, Genisys is stronger than ever. We strive to accomplish the credit union philosophy of 'people helping people' everyday, in everything we do. Our core values of being trustworthy, member focused, and providing quality service drive us and are reflected in everything we do," said Jackie Buchanan, president and CEO.
"We focus on providing members with value and convenience, from the latest in financial technology to making sure we know our members well and provide the best solutions for their unique needs."
Genisys CU has frequently been voted best of the best credit union, mortgage lender and financial advisor by several local publication reader polls and WDIV-TV viewers. They have been recognized as a Top 50 Best Credit Union by S&P Global Market Intelligence, Top 100 Safest Credit Unions by bankrate.com, Top 200 Healthiest Credit Union by depositaccounts.com and Best of Bauer financial institution, a designation that fewer than 5% of all U.S. financial institutions receive.
Genisys CU's history began in 1936, when T&C Federal Credit Union was formed to serve the employees of the General Motors Truck and Coach plant. In 2002, T&C FCU expanded their service to all residents and businesses in Oakland County.
In recent years, Genisys CU has enhanced its wealth building services, including Genisys Investment Services, and mobile and online banking services. "We work hard to bring convenience to our members," said Buchanan. "We strive to be a technology leader in the financial industry, offering safe and secure services through our mobile applications, online banking and website."

Genisys CU also continues to expand and enhance their ability to service members in person. The newest addition to their branches is located in Royal Oak. They plan to continue expanding their branches as well as their mobile and online convenience.
Go to main navigation