AC&E Speaker Preview: When It Comes to Millennials, 'We're Already in the Door'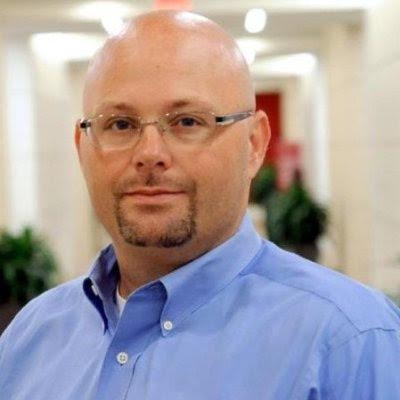 Most credit unions already know they need to attract more Millennial members and deepen relationships with the young members they currently have. So who better to advise them on how to do that than a man who ran a credit union with a field of membership that was more than 50 percent Millennials?
Jim Kasch spent nearly five years at the helm of Darden Employees FCU, which serves employees of Olive Garden, Longhorn Steakhouse and several other national restaurant chains.
"[Darden] had 220,000 employees, and more than half of them were Millennials," explained Kasch, who will deliver a breakout session titled "Attract, Serve and Retain Millennials: More Than Delivery Channels and Social Media" during this year's MCUL & CUSG Annual Convention and Exposition in Detroit.
"Our team had to learn very quickly what that meant, what was appealing to them and what Millennials were looking for in terms of banking relationships," he said. "We quickly realized that it wasn't about social media and technology. Really everything the credit union did needed to be tweaked or amplified."
One example he offered was that credit unions can make themselves more accessible by simplifying product offerings.
"Do you really need four different types of checking accounts?" he asked. "Can't you just make one that has all the best features of all of them and go with that?"
One thing that doesn't need changing, according to Kasch, is the business model.
"The cooperative model resonates with Millennials, but they don't realize that credit unions are cooperatives," he said. "I implore credit unions to try to take away some of the fluff and the nomenclature and let Millennials know that we are a not-for-profit financial cooperative, and the more of us who participate, the better it is for everybody."
More Popular Than the Peace Corps?
Kasch suggested that philanthropy and social engagement are extremely popular among young people today—"probably even more popular than when the Peace Corps started in the '60s," he said.
Adding to this opportunity, said Kasch, is the fact that Millennials now make up more than 25 percent of the U.S. population. And young consumers aren't shy about asking for advice.
"I joke that Millennials are the first generation to care what their parents think," quipped Kasch. "That's a great thing for credit unions, because when a 24-year-old bartender calls her dad and asks where to get a car loan, he's going to say the credit union because they did a great job serving him. So we're already in the door."
This story originally appeared in Contact magazine.
In addition to his AC&E remarks, Kasch will also host sessions this July in Lansing and Ann Arbor for credit unions interested in gaining Millennial recruitment, service and retention strategies specific to their credit union. There is limited seating for these events and more information is available here.
Go to main navigation