Introducing AC&E's New Dream Drawing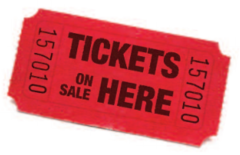 What would you do with an extra $2,000? Take a trip? Go on a shopping spree? Pay off some debt? This year at the AC&E you have a chance to make those dreams a reality with the new AC&E Dream Drawing.
The Dream Drawing's grand prize winner will win $2,000 in cash, with two additional $500 winners. The drawing will be held June 10, between 5-6:00 p.m. during the CMN Live Auction at the Detroit Marriott in Detroit. This is a limited ticket raffle and the price per ticket is $20. Make sure you get yours before they run out.

For more information please contact Haleigh Krombeen (Haleigh.krombeen@mcul.org) or via phone at 800-262-6285 ext. 459.
Go to main navigation