AC&E Media Relations Session Could Transform You into a Media Superstar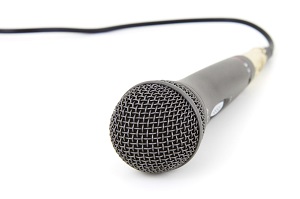 People who work in the credit union industry are often known for their tireless work to empower their members and enrich their communities. However, they are often so busy helping others, they don't take the time to tell people about it–especially the media. That's why MCUL is offering a media spokesperson training session to be held on June 11 during the MCUL and CUSG AC&E.
During the session, attendees will learn how to talk to reporters across a variety of mediums from print to television. Plus, attendees will learn these interviewing techniques:
How to stick to the core message and provide sound bites that resonate
How to field difficult questions
How to control body language for on-camera and in-person interviews
The ability to differentiate what will work well in sharing a message with the media and what is not effective
In addition, attendees will have the chance to participate in one-on-one mock interviews that will provide them with personal coaching to help improve their interviewing skills.
Go to main navigation