MCUL Board of Directors Up for Re-Election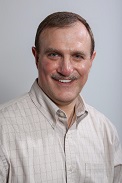 All MCUL board of directors members up for re-election this year will remain on the board for another term. Their re-election will officially take place at MCUL's 2016 Annual Convention & Exposition, this June.
Among the directors being re-elected are Rudy Callen (KALSEE CU), Dan Baines (My Personal CU), Connie Toensing (Chippewa County CU), Lon Bone (Genisys CU) and Tony Carnavon (Zeal CU).
And the alternate directors remaining on the board are Phil Heinlen (Northwest Consumers FCU), Don Mills (Alpena Alcona Area CU), Jeff Benson (CASE), Drema Isaac (Free Star Financial) and Mike Newman (Monroe County Community CU).
Go to main navigation