LAFCU to Award $6,000 in LCC Scholarships to Military Veterans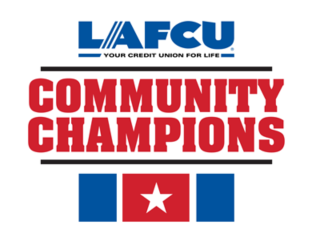 LAFCU is offering six $1,000 scholarships to military veterans as part of its Community Champions program. The scholarships are for the recipients to attend Lansing Community College (LCC) Fall 2016.
The application deadline is July 1. Winners will be chosen based on a one-page essay identifying three reasons applicants were compelled to serve their country.
The mid-Michigan credit union donated $2,000 to the scholarship fund and $4,000 is the estimated total to be donated by Lansing Lugnuts fans in the first two years (2015-2016) of LAFCU Launch, an in-park promotion. About $2,000 was raised last year. Following the game, at each LAFCU Fireworks Spectacular, fans donate $1 for each tennis ball they wish to "launch" onto the field to try and win a $25 VISA card.
"American veterans are uniquely positioned to bring talents they acquired in the military to our workforce," said Kelli A. Ellsworth Etchison, LAFCU senior vice president of marketing. "We want to help provide them with an affordable path to career success. These scholarships are particularly meaningful because they include community support. We thank Lansing Lugnuts fans who are participating in the LAFCU Launch and helping to build the fund that is providing additional scholarships."
Details are available online here. Applications can be uploaded here or mailed to:
LAFCU, ATTN: Marketing
106 N. Marketplace Blvd.
Lansing, MI 48917
Winners will be recognized at the Lansing Lugnuts Salute to Service Night, Friday, July 22, 2016, which is also a LAFCU Fireworks Spectacular.

The LAFCU Community Champions program has recognized active and veteran members of the military at Lansing Lugnuts LAFCU Fireworks Spectaculars since 2014. Visit LAFCU or Lansing Lugnuts for more information.
Go to main navigation