Grant Videos Show CU Impact–What Could Your CU Do with a Little Help?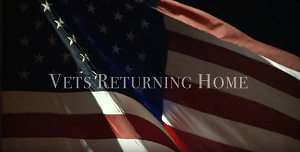 Michigan credit unions are involved in inspiring community reinvestment activities with the help from Michigan Credit Union Foundation (MCUF) grants. Short videos recently posted on the MCUF website illustrate a few of these recent initiatives.
In the summer of 2015, FreeStar Financial Credit Union (formerly Central Macomb Community CU) had a desire to increase community awareness of the approximately 4,000 homeless veterans in Michigan. Specifically, the credit union aimed at raising awareness of the Vets Returning Home facility and helping its residents learn how to take better control of their finances. With a little help from the MCUF, this desire became a reality with the creation of a video documentary as well as the live financial education that FreeStar Financial CU conducted in the facility.
North Central Area Credit Union also used an MCUF grant to raise awareness in their community. The credit union collaborated with the Acting Up Theatre Company to bring a week-long children's theatre residency program to local schools to increase financial literacy among students and share the credit union philosophy with parents and teachers.
Visit the MCUF webpage to view these inspiring videos and explore MCUF community reinvestment and financial education grant opportunities.
The MCUF is proud to assist credit unions and Michigan chapters with social mission activities and expanding community partnerships. Grant requests to assist with unique credit union or community programs are encouraged in addition to requests to assist with programs expanding on several existing initiatives listed on the MCUF webpage.

The MCUF is calling for funding applications by June 30. The simple online funding request makes applying quick and easy.

Go to main navigation